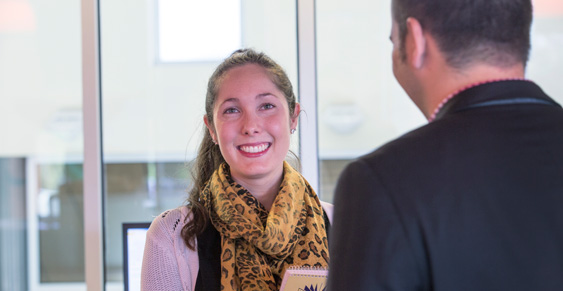 There are a number of ways to get work experience but navigating through these choices can be overwhelming at times. A recent survey of 50,000 employers revealed that although managers required Post-Secondary education in new hires, they would also consider internships, previous employment experience and volunteering when evaluating a candidates readiness for a job. There seems to be a desire from employers to see that their candidate has proven their capacity to work before they will hire them. In this two-part series, we speak about the opportunities that are available to those who are looking to build experience and some ways in which these opportunities can be found.
In Part 1, we speak to Melissa Rattle who is a People and Culture Business Partner at Vision Australia, and Caroline Lane who undertook different forms of experience both within Vision Australia and other organisations. Caroline now works as a Business Analyst at ANZ.
What you can do next
There are many job and opportunity search websites that enable you to look for work experience, volunteering and internships. Some of these are Seek, part time, or contract jobs, One Shift Jobs for short term work, such as one-off shifts, casual work or part time permanent work and Student Edge who are the largest member-based organisation of high school, TAFE, VET and university students in Australia.

You can have a look at these sites to explore options that may be suitable for you.
Caroline in the Vision Australia Graduate Program and was placed in a role after applying for a vacancy that was advertised. Find out more about Vision Australia's Career Start Program to see if you are eligible to apply.
If you feel overwhelmed with the options available or if you would simply like some guidance in gaining experience, please contact Vision Australia to discuss services available to you. Request a call back.