BA (Hons-Math Stats), MAICD, Deputy Chair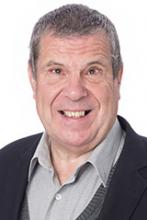 Former public servant and blindness service manager. Bill led the integration of Seeing Eye Dogs Australia into Vision Australia in 2008, and he then served on Vision Australia's Client Representative council and the two service-specific advisory committees.

Bill was appointed as Deputy Chair of the Board in October 2017.