BA (Hons-Math Stats), Dip.Bus (Gov), MAICD, GICDA, Deputy Chair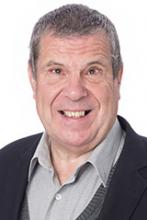 Bill is a former public servant specialising in telecommunications regulation as well as a blindness service manager including consumer advocacy through leadership of Blind Citizens Australia. He led the integration of Seeing Eye Dogs Australia into Vision Australia in 2008, and he then served on Vision Australia's Client Representative council and the two service-specific advisory committees.
He is an Executive member of the World Blind Union representing the East Asia Pacific region, and served for eight years as treasurer of the International Council on English Braille.
Bill was first appointed to the Board in July 2014 and was appointed Deputy Chair in October 2017.