Ron Hooton
Chief Executive Officer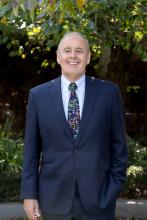 Vision Australia CEO Ron Hooton has led Vision Australia through a remarkable period of change, achieving significant outcomes for the blind and low vision communities of Australia.
Andrew Moffat
BCom, LLB, Chair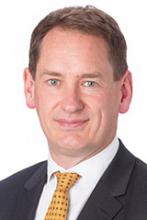 Andrew is a senior banker who has divided his career between the UK and Australia, and between the equities business and commercial banking.
Vision Australia would like to acknowledge the following government funding and support:
Vision Australia, supporting people who are blind or have low vision to live the life they choose.
How we can help media outlets
We can provide information, insights and comments on a range of topics related to blindness and low vision matters. Topics include:
iFrameResize(null, "#scout_iframe");
Vision Australia's position statements aim to eliminate barriers and shift community thinking so that people who are blind, or have low vision, are able to live the life they choose.
Vision Australia makes public comment on many current issues under debate and proactively develops and promotes the organisations position to ensure there is a clear understanding of the needs of the blindness and low vision community.
Vision Australia also works to disseminate our position statements to relevant of stakeholders.
To create a fairer society for people who are blind or have low vision we respond to injustice. We work alongside people to overcome individual barriers, and through targeted lobbying and campaigning, we inform policy makers, politicians, businesses and industry groups to drive positive change across Australia.
Learn more about our campaigns.
If you would like to receive our documents and publications in alternative formats please call us on 1300 84 74 66.