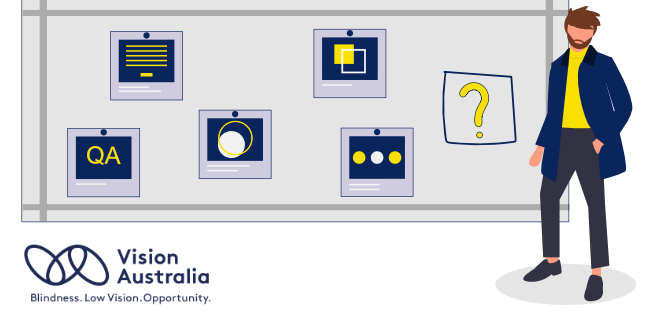 Training Update - July, 2020
Introducing the Virtual Classroom
The Digital Access Training Team continues to follow the advice of health authorities regarding COVID-19 restrictions around Australia.
Our Virtual Classroom makes it easy for you to take part in your choice of training - you won't have to leave the comfort of your own home or office, no matter where you are located. The Virtual Classroom is an effective alternative to all day, in-person training. We provide the virtual training as sessions - just 2 hours per week over 4 weeks, each session being live and interactive with opportunities for activities and questions.
Our Training Offerings
Updates
We will keep you informed of any updates to our training schedule through this webpage and our email newsletter.

Contact the Digital Access team with any questions.
P: 1300 367 055
E: digitalaccess@visionaustralia.org