Australian jobseekers who are blind or have low vision are encouraged to tap into a new resource to help them land a meaningful job.
IncludeAbility is a new website resource initiative created by the Australian Human Rights Commission to help jobseekers who have lived experience with a disability.
The website also provides resources for employers to help them customise a job for a person with a disability and create an inclusive working environment.
It also lists Australian employers who are committed to creating accessible and inclusive workplaces which can help potential jobseekers when deciding who to contact.
Speaking to Vision Australia's Radio show Talking Vision, Disability Discrimination Commissioner, Dr Ben Gauntlett says the initiative is a great starting point to help jobseekers.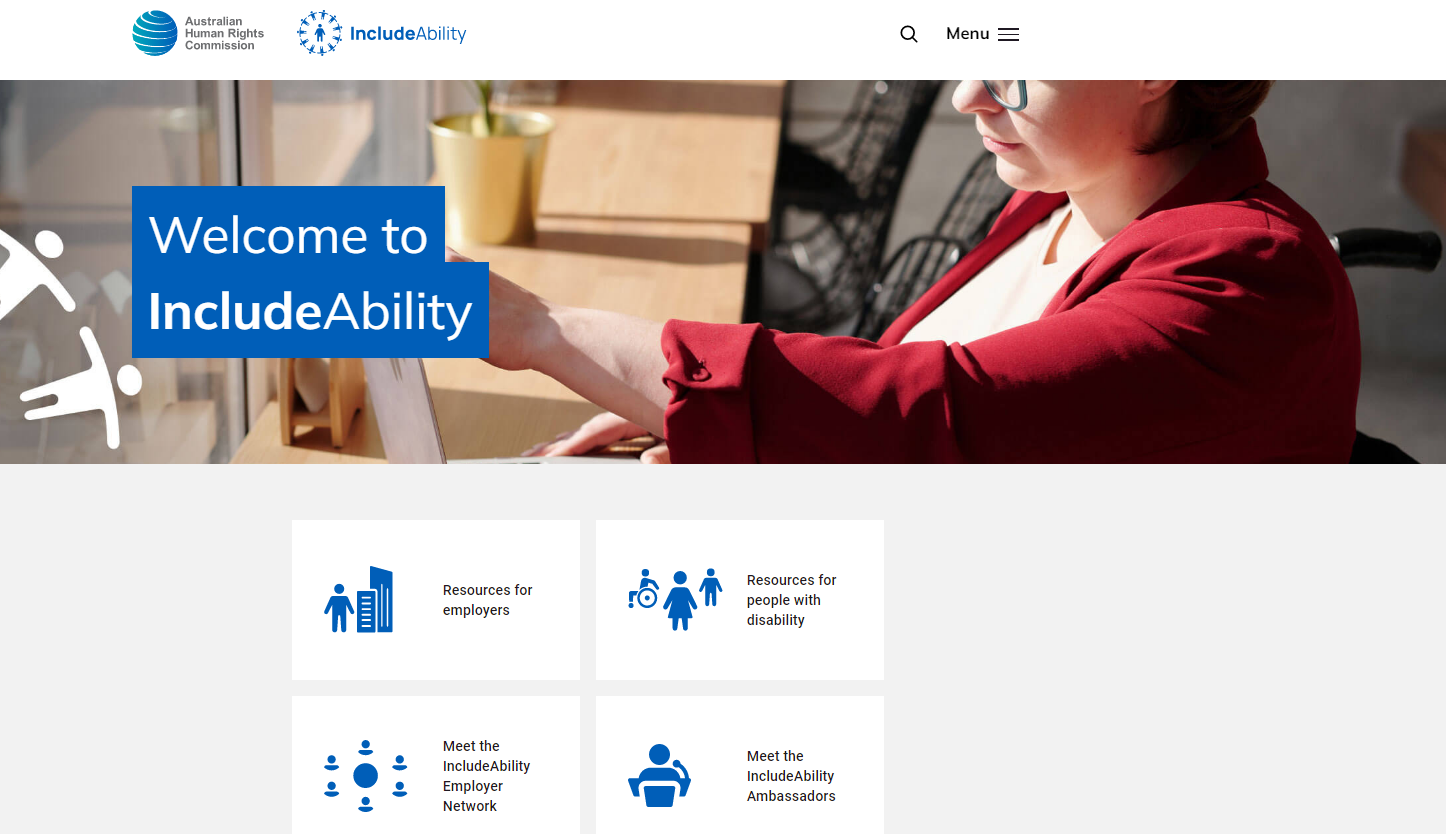 Caption: The IncludeAbility website landing page.
"Everyone's employment story is different. There are trials and tribulations along the way for everyone," he told Talking Vision.
"[It's about] giving people with disability the tools to ensure that when they engage with employers, they're confident to put themselves in the best position they can to succeed."
 Some of the resources for jobseekers include:
For employers, the focus is on changing their preconceived perceptions of people with a disability and easy ways to make a workplace accessible and inclusive.
Some of the resources for employers include:  
Dr Gauntlett says it's important to empower employers to be more inclusive with the right resources.
"It's not enough to say to people improve your attitude, it's to give employers the information and the capacity to understand the benefits of employing that individual who may have lived experience with disability and why it's good for their organisation," he said.
Listen to the full interview in Talking Vision in the player below:
Vision Australia also offers specialised employment assistance for people who are blind or have low vision and employers.
That includes:
For more information on employment assistance at Vision Australia, visit the landing page.
Talking Vision is a weekly discussion of issues relating to blindness and low vision.
It includes stories of inspiration and achievement and information on services for the community.
Tell us your story by emailing [email protected]