10 August 2021
In case you're wondering; Bianca Peterek says "yes there is audio described porn, yes it is awkward."
Bianca is blind and advocates for people who have low vision to embrace their sexuality.
She knows first-hand how adult entertainment, products and services are unfortunately designed for sighted individuals.
And for people who are blind or have low vision, it's easy to feel excluded.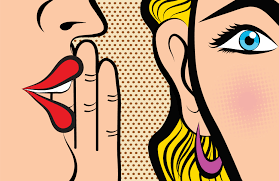 Caption: Audio described adult entertainment can be a little bit awkward, says Bianca Peterek. 
In episode eight of Vision Australia's podcast series Nothing's Off Limits, hosts Tess Herbert and Polly Goodwin delve into the world of adult entertainment from a blindness and low vision perspective.
Hear the full interview in the player below:
Bianca tells the podcast that every adult, whether they are able-bodied or not, has a right to access adult entertainment, products and services, including sex toys, adult movies and sex workers.
"It's kind of assumed you're disabled, you get what you're given and just be grateful.
"It's like a disabled person doesn't have rights to sex that an abled bodied person has – it's not ok."
Sex education in the country is also taught very visually to the detriment of people with a disability, Bianca said.
"Most of the stuff is visual, all the diagrams… there are no points of reference for blind and low vision students."
Sarah Taylor, who helms Table for One, Vision Australia's dating support group, said even accessing some text based entertainment has its problems.
"It's not very arousing to have JAWS narrate the whole scene to you," she told the podcast.
There has been some innovation in this area, with apps like Dipsea specialising in short, sexy audio stories that use real narrators.
To find out more about blind and low vision accessible adult entertainment options, read the episode show notes of Nothing's Off Limits.
Nothing's Off Limits is a 10-episode series and aims to tackle life's more awkward, embarrassing and uncomfortable topics from a blindness and low vision perspective.
Episodes are available as podcasts from the Vision Australia website, Podbean, and Spotify.