Nothing's off limits in new Vision Australia audio series
Welcome to the home of Vision Australia's 'Nothing's Off Limits': a podcast series where experts and people with lived experience sit down with hosts Tess and Polly and discuss topics we love to avoid but absolutely need to talk about.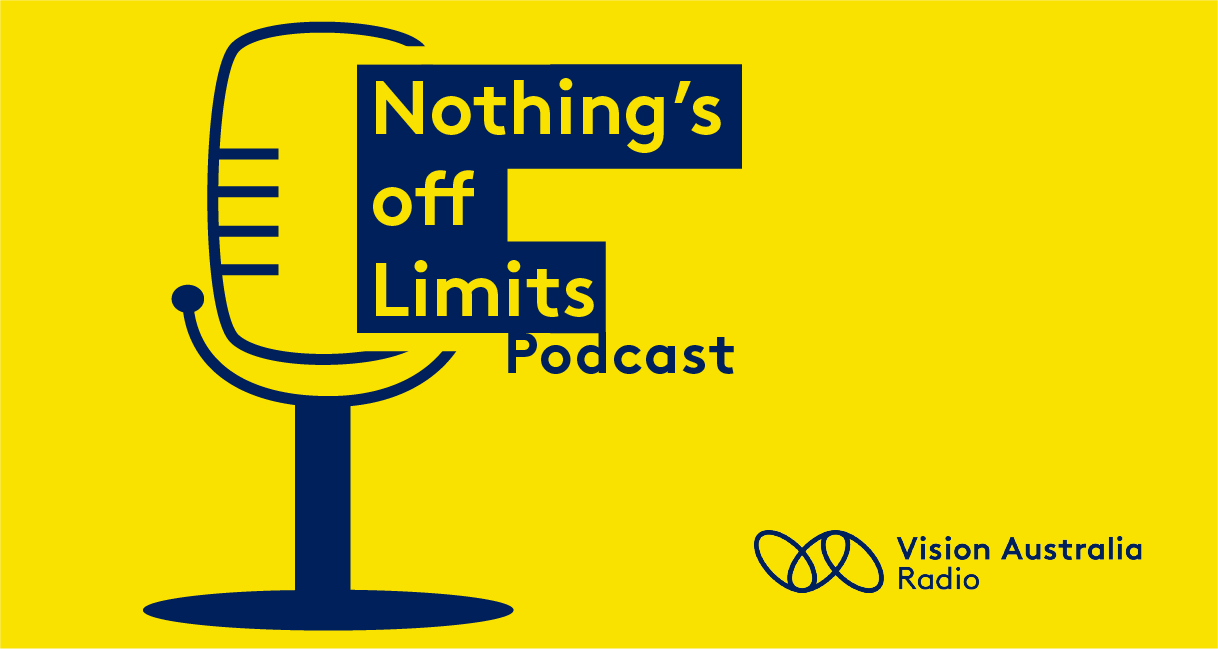 These are the subjects which are often felt to be too awkward or embarrassing to ever get talked about in a straightforward and open way.
Each episode will be accompanied by a list of resources to help you take the conversation further.
Broadcasting on Vision Australia Radio from May 5th 2021
The first episode of Nothing's Off Limits will start on-air across the Vision Australia Radio network on May 5 and every Wednesday thereafter at 9pm local time right across our national radio network.
The program will be repeated at 9:30pm each Sunday (9pm Saturday in in Adelaide).
Catch up with episodes at a time that suits you, with episode links below.
---
Episodes
If you want to follow up on any of the resources mentioned in our podcasts, or learn more about the topics covered, we have pulled together a downloadable sheet of resources and further information to accompany each episode.
If you are affected by any of the issues raised in these podcasts please refer to the support listed at the top of the relevant resources and information guide.
Episode 1: Physical Wellbeing, nutrition and exercise
In this episode, Tess and Polly explore why physical wellbeing matters, and how you can get and stay physically healthy.
---
Coming soon:
Episode 2: Confidence and Safety through body language and movement
Episode 3:Mental Health
Episode 4: Personal Care
Episode 5: Relationships
Episode 6: Appearance and Body Image
Episode 7: Dating
Episode 8: Adult Entertainment, Services and Products
Episode 9: Not Blind Enough
Episode 10: Identity, Community and Disclosure
---
Spread the word
Please spread the word to your friends and families and bookmark this webpage for updates and links to the new podcasts.
Send us your comments or feedback, to nothingsofflimits@visionaustralia.org