BScOptom, MOptom, PhD, GradDipSpecEd, MPH, CF, FAAO, FACO, GAICD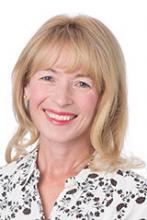 Sharon is the Head of the School of Optometry and Vision Science at the Queensland University of Technology and is the former Director of Clinical Services at the Australian College of Optometry. She has more than twenty years of experience delivering optometric care to people with vision impairment. She completed a PhD on vision-related quality of life. Sharon has been awarded a number of fellowships for her research in low vision, including a Churchill Fellowship.
First appointed to the Board in May 2015.