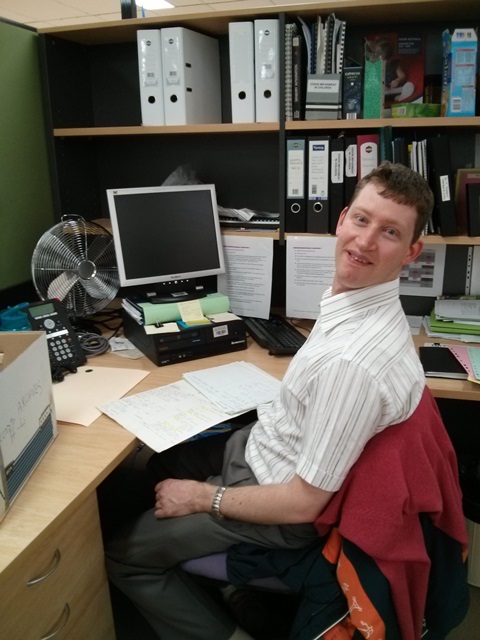 Paul McIntosh is an Administration Support Volunteer who began his volunteering journey with Vision Australia nearly eight years ago.
During his time as a volunteer, Paul has seen many organisational changes. For instance, when he commenced as a volunteer, Paul was located at the then Mitcham office and the organisation was known as the Vision Australia Foundation. Since that time, Paul has worked at two offices and been overseen by three Coordinators of Volunteers. He is currently located at the Boronia office.
Paul's main role at Boronia has been to assist with archiving and destroying client files. This has been an immense help to the Boronia team as he has been clearing away the many boxes that have started to take over the office and file room!
Boronia Team Manager, Maria Kinnes, says the team always looks forward to Paul coming in, as they love his sense of humour and his ability to make the staff have a good laugh.
When he isn't volunteering, one of Paul's passions is travelling. Last year he enjoyed some time in Borneo, Malaysia, and he will soon to jet off to New Zealand for three weeks where he will tour the North and South Islands.
Paul also enjoys an active social life, participating in a 'dining out club', lawn bowls and ten pin bowling. A fan of songs that tell stories, Paul also enjoys downloading music for his iPod.
Paul says that he loves the companionship that the Boronia office provides him. He believes it is a fun working environment and he feels it is nice to be able to give something back. Paul currently volunteers on a fortnightly basis but next year plans to help out once a week.
To find out more about Vision Australia volunteer opportunities please contact us at
volunteer@visionaustralia.org
.
Image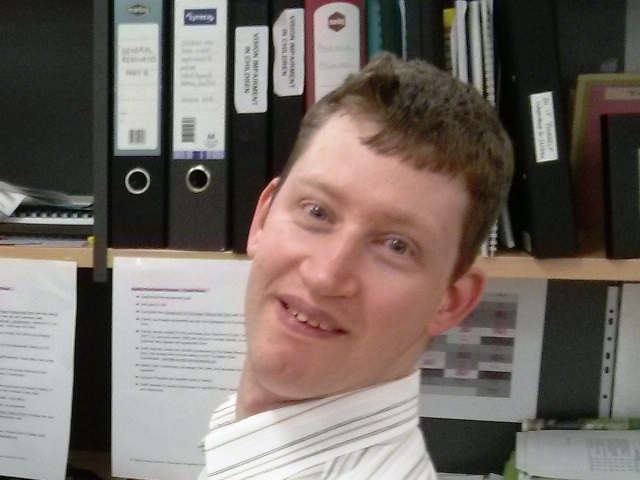 Summary
Meet a valued member of the Boronia team with a great sense of humour.