Our Tokyo Paralympians are once again making names for themselves despite some of the hardest and unusual training conditions they've ever experienced.
Speaking to Stephen Jolley on Vision Australia's radio podcast Talking Vision, Paralympics Australia's Scott Nicholas said it has been a tough lead up to these unique games.
"We had a lot of our athletes that weren't even able to get together even within the last few months before the games to train," Scott said, due to repetitive lockdowns and state border restrictions.
Listen to the full interview in the player below:
Even the goalball team the Belles had to tackle interstate issues, as most of the team is made up of NSW and Queensland athletes, while the coaches are Melbourne based.
Goalball is a game that is played completely blindfolded, with three defenders on each side trying to capture a ball that jingles before it goes into their goals.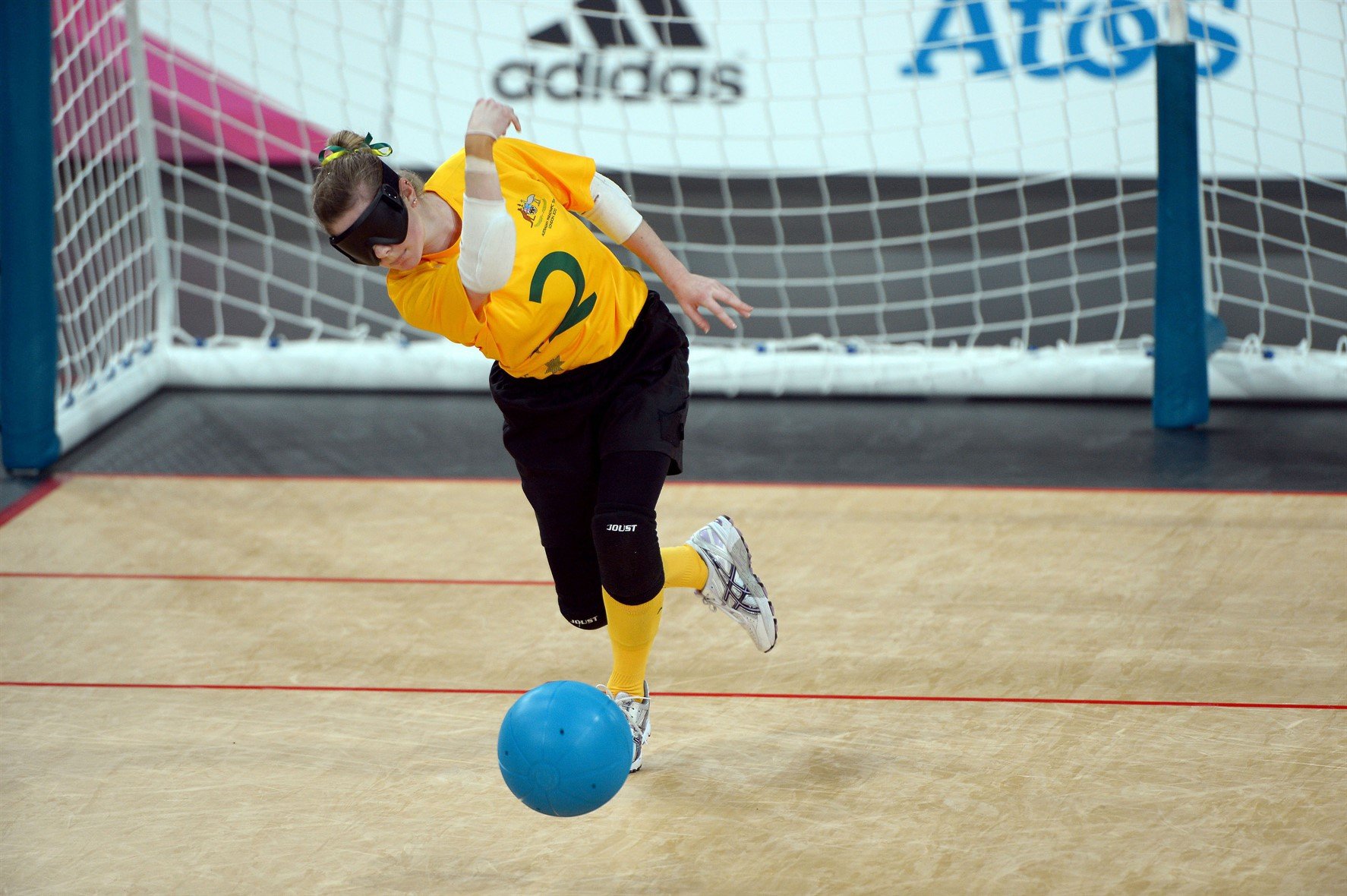 Image: Australian goalball athlete rolls the ball on the court.  (Photo: Blind Sports Australia)
Despite the unorthodox training environment, the Belles have gone on to have the best games ever, Scott said.
"It's been 20 odd years since the Belles have won a match at the Paralympic games, but they won a match against Canada in their second game and just beat the world champions to get into the quarter finals..
"They've really taken their performance to another level."
Australia's strong performance
Currently fifth in the medal tally, Australia is on track to match if not beat their Rio Paralympics medal count.
The athletes with vision conditions are particularly of interest this year, Scott said.
Victorian runner Jaryd Clifford has taken home a silver medal in the 5000m and a bronze in the 1500m T13 category.
After his sight deteriorated further, Jaryd now runs with a guide - his long-time training partner Tim Logan.
"Any team sport the relationships between the athletes are critical to their success," Scott said.
"Ultimately that's heightened that athletes have with guides, they might be relying on them for critical information about the event or the race as things are progressing."
Blind swimmer Katja Dedekind found out she won the s13 100m backstroke bronze medal live on air, breaking down in tears. She later went on to win a second bronze in the 400m freestyle.
The Tokyo Paralympics will run until 5 September 2021.
You can watch each sport and discipline broadcast live across the Seven Network, and catch up on the 7plus app which is screen reader accessible. 
Talking Vision is a weekly discussion of issues relating to blindness and low vision. It includes stories of inspiration and achievement and information on services for the community. Tell us your story by emailing [email protected].