More than 100 Australians have a Seeing Eye Dog by their side thanks to Petbarn Foundation and their partnership with Vision Australia.
Collaborating since 2014, the partnership has raised more than $5 million to support people who are blind or have low vision.
That support has been acknowledged, with the Petbarn Foundation reciving the 2021 Vision Australia Corporate Award.
The support of the Petbarn Foundation has been more important than ever in recent years, as Vision Australia navigates the ongoing impacts of COVID-19.
Petbarn Foundation manager Janelle Bloxsom said it has been an honour helping Vision Australia and Seeing Eye Dogs to make a difference in the lives of so many people who are blind or have low vision.
"To think that over 100 people out there that have a dog by their side, especially during COVID you know, just to have that companionship is something that's really heart-warming," Janelle said.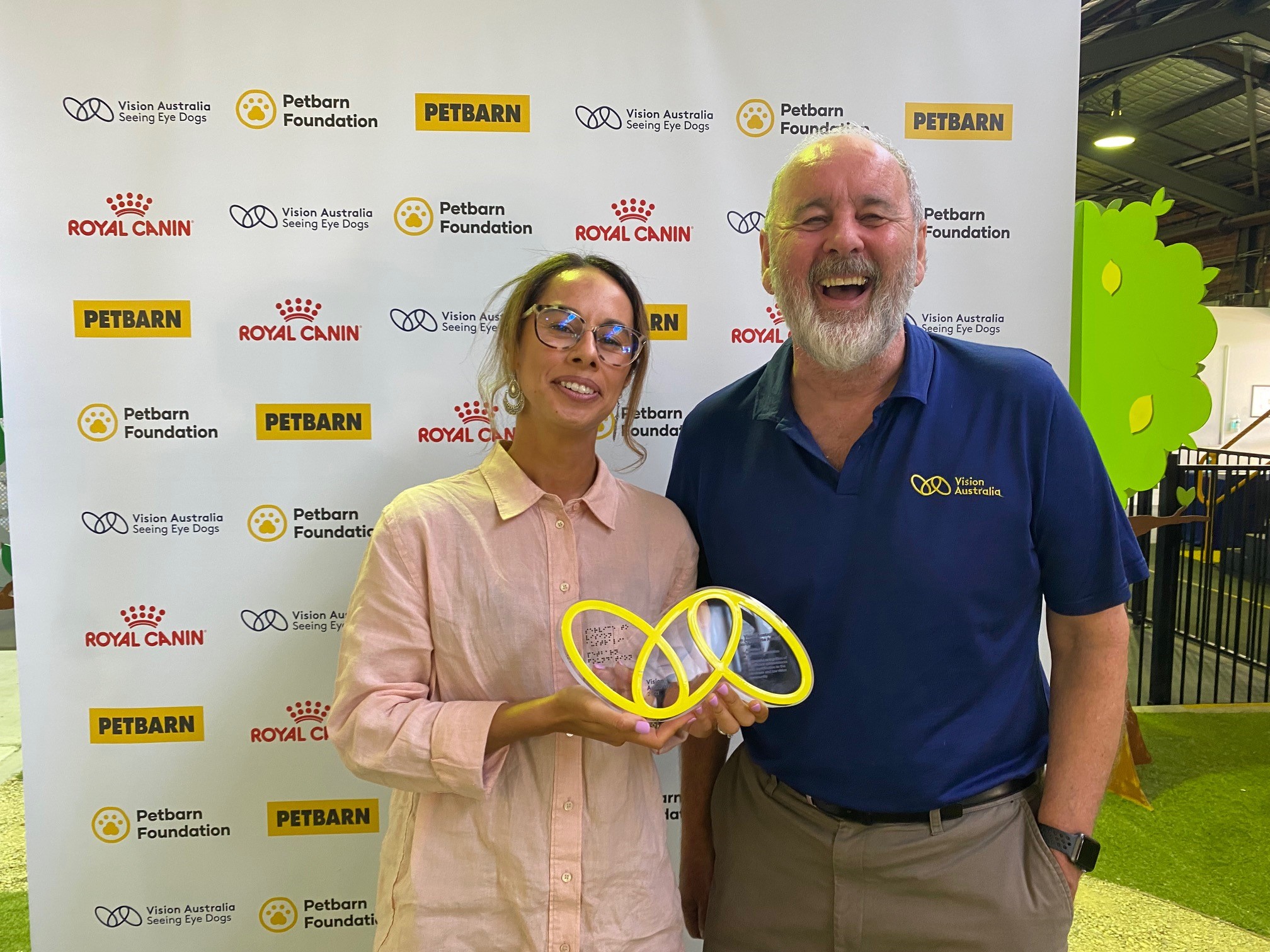 In 2021, the foundation had a record year, and raised $851,000 via the Puppy Games and Seeing Eye Dogs Appeal.
The Puppy Games saw four budding Seeing Eye Dog puppies compete in a series of obstacle courses and events to crown the most well behaved and aspiring Seeing Eye Dog.
This year, the award went to Chessy.
"We had such a great response from the public, and we're already working through how we can make it even bigger and better next year with some new trials or some new obstacles for the puppies to do," Janelle said.
It costs over $50,000 to breed, raise and train each Seeing Eye Dog. The support of Petbarn Foundation helps bring independence and mobility to people who are blind or have low vision.
First handed out in 2006, the Vision Australia Awards are given in recognition of people and organisations which give up their time and resources to support the work of Vision Australia and the wider blind and low vision community.