At home COVID tests remain very hard to come by and unfortunately by their nature, very visual. 
Reading the results of rapid antigen tests (RATs) for people who are blind or have low vision has been largely reliant on having someone sighted around which is not ideal.
Popular visual interpreting app Aira is offering 30 minutes free COVID-19 related assistance, including reading out RAT instructions and results.
Aira's director of customer communication Jenine Stanley told Vision Australia Radio's Talking Vision that difficulties with RATs was a common concern.
"We really started hearing from people that these tests are not accessible at all, there's very little material online, they're a very difficult physical test to do because there are a lot of fiddly parts," she told Talking Vision host Sam Colley.
The Aira app will connect someone to a real person who can visually explain what is in front of the person's phone camera and give them directions.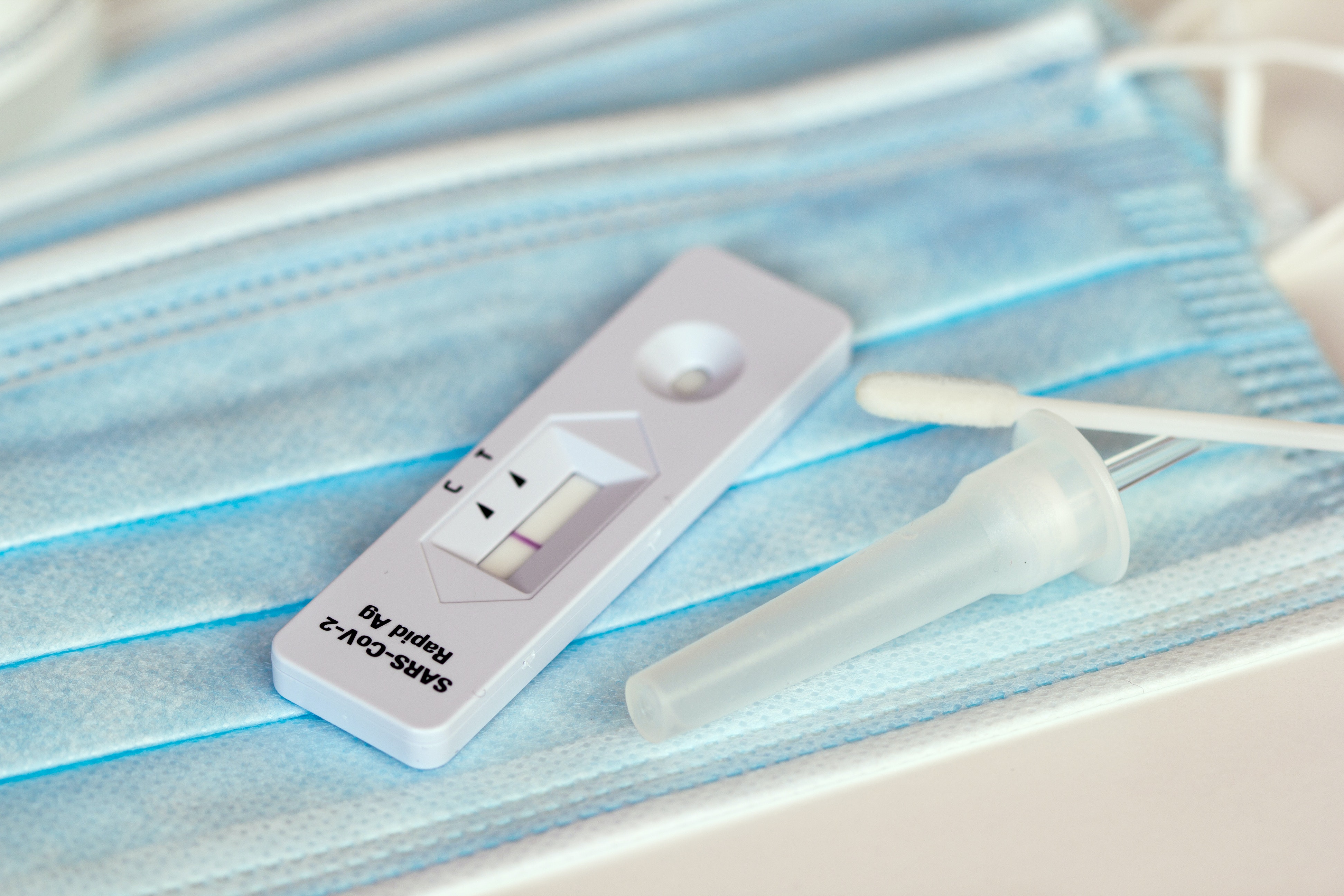 Photo: A negative RAT test ontop of a surgical mask.  
While Aira is a subscription service, the company is offering 30 minutes of free connection time with anything COVID-19 related, including:
Registering and scheduling a COVID-19 vaccine or booster
Navigating within a vaccination location
Administering and reading results of a COVID-19 rapid home test
Submitting COVID-19 test status
Taking photos of vaccination card
Researching COVID-19 protocols
Options on getting help with reading at home RAT results:
In Victoria, call the Call to Test Hotline on 1800 675 398 (select option 6, then option 5) and organise someone to visit you in your home to conduct a test.
 
Use Aira, a visual interpreting service, which offers 30 minutes free at home COVID test help.
Vision Australia has also called on the government to implement further measures to ensure the community can get access to results in a timely manner. See the video coverage at the ABC News website.
Talking Vision is a weekly discussion of issues relating to blindness and low vision.
It includes stories of inspiration and achievement and information on services for the community.
Tell us your story by emailing [email protected]