After six years as president of Blind Citizens Australia (BCA), John Simpson AM is stepping back and handing the reins over to vice president Fiona Woods.
Remaining on the board of directors, John will still be a part of the organisation he first joined in 1986.
Speaking to Sam Colley on Vision Australia Radio's Talking Vision, John said he is proud of how the organisation has become more meaningful to its members and addressed modern issues.
"The organisation developed its sensitivity to modern community expectations, and I think that that's probably its greatest achievement in the last few years," he said.
"Respect for members and people that we dealt with increased dramatically and our agility and ability to address people's individual needs and to learn from those processes."
Particularly important has been the focus and dedication to the mental health of people who are blind or have low vision.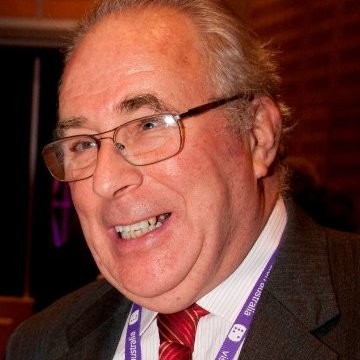 Photo: John Simpson AM, outgoing president of BCA.
"Like many in the community, we hadn't paid much attention to people's mental health before, but now, thankfully, over the last five years, we've developed a real regard and focus on ensuring that those things are dealt with," he said.
While stepping back, John admits the work doesn't end.
"I think my role as immediate past president is really one to pick up on some of the things that time and other priorities haven't allowed us to address."
He will be focused on modernising the BCA constitution to reflect the requirements of the Australian Charities and Not-for-Profit Commission.
But, as his load lightens, he hopes to have more time to devote to his much loved local community of Euroa in north east Victoria where he lives.
Hear more about John's long career and contribution to the blind and low vision community by listening to the full interview in the player below:
Talking Vision is a weekly discussion of issues relating to blindness and low vision.
It includes stories of inspiration and achievement and information on services for the community.
Tell us your story by emailing [email protected]