The popularity of working from home doesn't look like it will wane anytime soon, so why not make your workspace a little more user friendly?
This week on Talking Tech, Vision Australia's podcast series that looks at technology from a blindness and low vision perspective, host David Woodbridge is trialling a new sit/stand desk.
At just $429, the Matrix Executive Sit Stand Electric Desk 1500mm is quite affordable.
The only annoyance is the visual-heavy touchpad.
"I've put tactile dots on all the flush buttons," David said.
"So on the one and three, and then up and down and then a button on the S button for settings."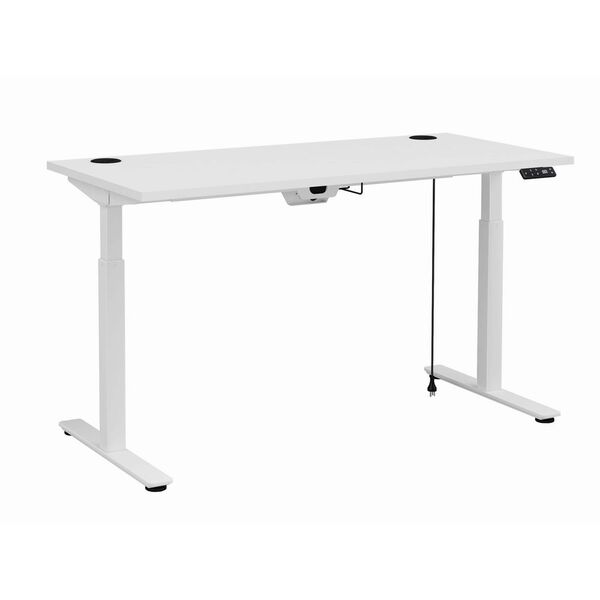 But for a sit/stand desk, it is really the up and down buttons that are the most heavily used, so David suggests getting acquainted with them.
"I find using Up or Down much better than the custom grid of buttons as if you miss touch as it were, the keypad may have an error and you may need to reset the keypad which is a bit of a pain for blind folks."
It also comes in a flat pack, so some help will be needed to assemble the desk; David outsourced it to Officeworks for a $110 assembly fee.
Listen to the full review in the player below:
Do you have any suggestions on good work from home configurations?
Send your advice to David Woodbridge and Talking Tech at [email protected]
Exploring Tech webinar: Quantum's Blindshell Classic 2 phone
Date: Thursday 27 January 2022
Time 12.30pm - 1.30pm
Cost: Free
Register: https://shop.visionaustralia.org/webinars