Kate Harry has been one of Seeing Eye Dogs' longest running puppy carers, caring for more than 20 puppies over two decades.
All this, she has done voluntarily.
"I was enjoying it," she admits.
"You stay there. There's no question about this."
Her dedication is being honoured as a recipient of a 2021 Vision Australia Award announced on October 27.
Kate is currently raising Trevor, puppy number 24, and hopes to see him go on and be paired with someone who is blind or has low vision.
Each puppy she takes on is a year-long commitment.
"I enjoy training, it's not hard work," she said.
"The mission is to just prepare a dog or to be able to help them in any way to navigate where they're going."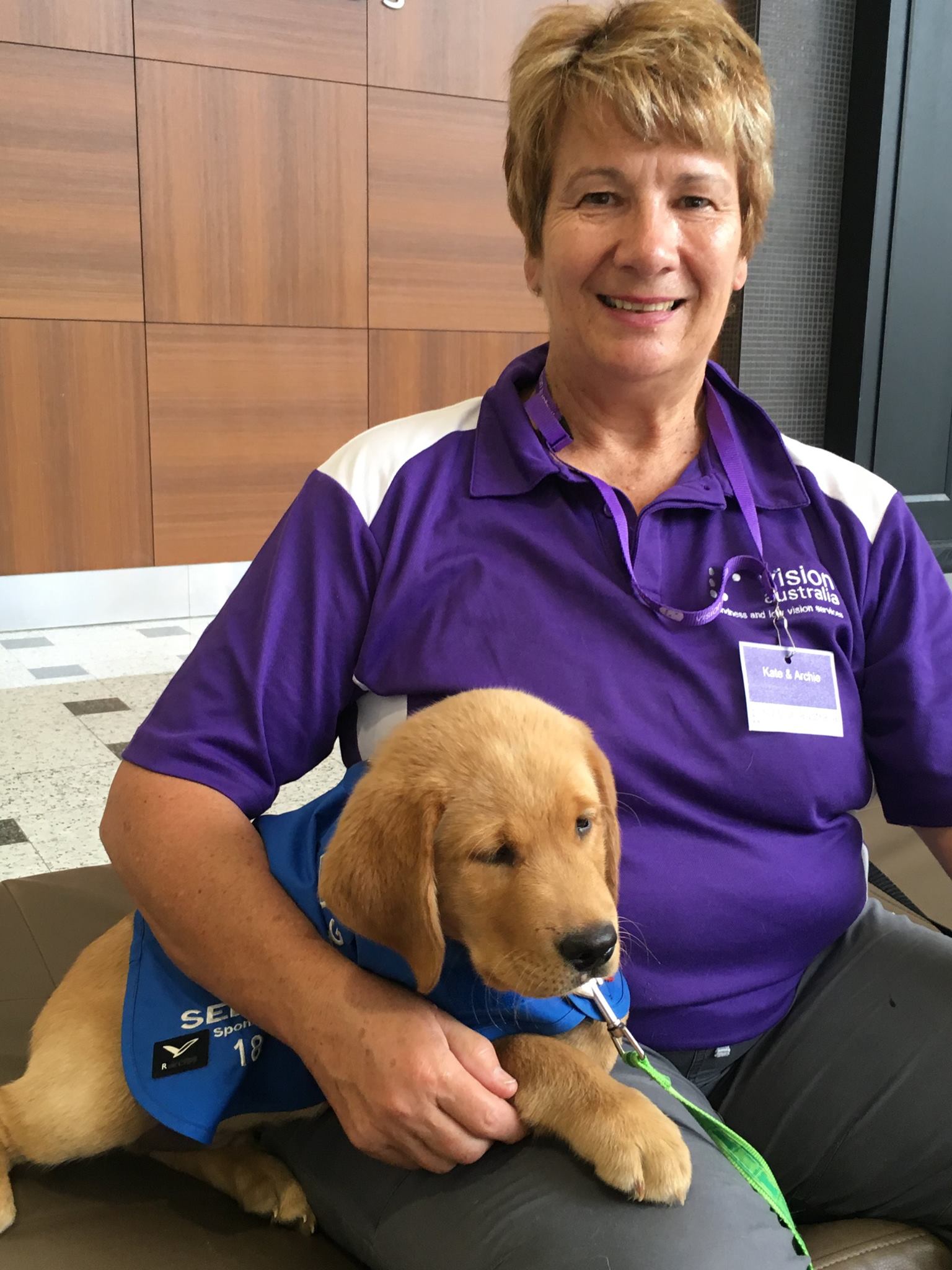 Alongside her puppy caring duties, Kate takes on a number of other responsibilities to support her fellow puppy carers.
She is part of the Paw Pals committee, which host picnics and walking events for carers. These events that Kate and her fellow committee members organise give carers a chance to socialise and train together.
Kate started volunteering at the former Vision Australia Seaford site, then moved to Dandenong in a number of different roles, from book-keeping administration support, to writing letters to referrers, to facilitating social group dinners and now to collection dog organisation.
Despite all she's done for Seeing Eye Dogs, Kate is humble about her impact.
"There are an awful lot of other volunteers. I can think of a lot of people that do just the same as what I do."
Kate is part of a large community of Seeing Eye Dogs volunteers. Over 600 volunteers play a part in raising, caring for and training Seeing Eye Dogs for people who are blind or have low vision.
First handed out in 2006, the Vision Australia Awards are given in recognition of people and organisations which give up their time and resources to support the work of Vision Australia and the wider blind and low vision community.