While smart TVs are amazingly useful for blind and low vision users, the cost can be prohibitive.
Menu items are spoken out loud, audio described content for ABC and SBS is easily selected and you can adjust screen size and contrast to help people with low vision.
You can also access other devices plugged in to the TV such as an Xbox, PlayStation, or Apple TV through simple voice commands. This means you don't have to wait for someone to come home and put the TV back on the right source or channel for use.
But, the cost of these TVs can be prohibitive.
Vision Australia recommends the Samsung Smart TV range, but these TVs start from about $1000.
Vision Australia's senior adaptive technology consultant David Woodbridge has a cheaper solution.
"If you have a TV with at least an HDMI port, you can plug in a fully accessible attachment like an Apple TV, Chromecast with Google TV or the Amazon Fire TV with Alexa," David said.
"They're really cost effective. An Amazon Fire TV lite costs $49, while a Chromecast with Google TV costs $99.
"And as long as you just leave the TV on the right HDMI port, every time the TV is turned on, you'll be able to directly access the accessible Apple TV or Chromecast etc.
"This will give you access to Netflix, Stan, Amazon Prime, and so on. However, you will not be able to access the free to air audio described content on either the ABC or SBS."
These attachments also come with a remote that allows you to use voice commands. By pressing the mic button on the remote, you can say "Alexa, open Youtube" or Hey Google, open Netflix". Apple TV allows you to use Siri, like other iOS devices.
Hear more tech tips from a blind and low vision perspective every week on Talking Tech, Tuesday 4.30PM AEST or catch up with the podcast via Spotify, Google Podcasts, Apple Podcasts and Podbean.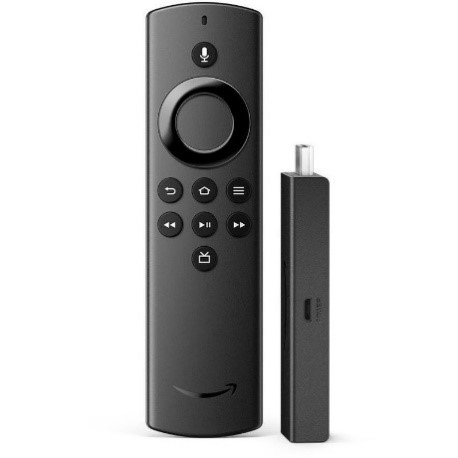 The Amazon Fire TV Lite, which retails for $49 can turn any TV with an HDMI port into a Smart TV.
Read about more tech tips from a blindness and low vision perspective: