The exceptional part of Di's career came after she lost her vision.
"Before losing my eye sight, I worked as a bank teller and I left the banking sector. With still a little sight, I delivered pamphlets and worked as a receptionist but I eventually went back to school to complete VCE psychology. I was then invited to apply for a PhD with scholarship and the rest is history," says Di.
Taking the easy road is rarely the preferred option for Di who was the first person in Australia to trial the early prototype bionic eye. This attitude has led to many achievements including authoring I Spy with my Bionic Eye.
The 59-year-old has had a very successful career and continues to make her mark in creating a better society for people from all walks of life.
"What drives me is the fight for fairness. It sounds altruistic but it fills me with energy. I teach students about how they can take a leading role in community development and be part of meaningful social and economic change," says Di.
"In my mind, I don't have a disability and see myself as the same as everyone else. I just do things differently. I don't see a line between them and us."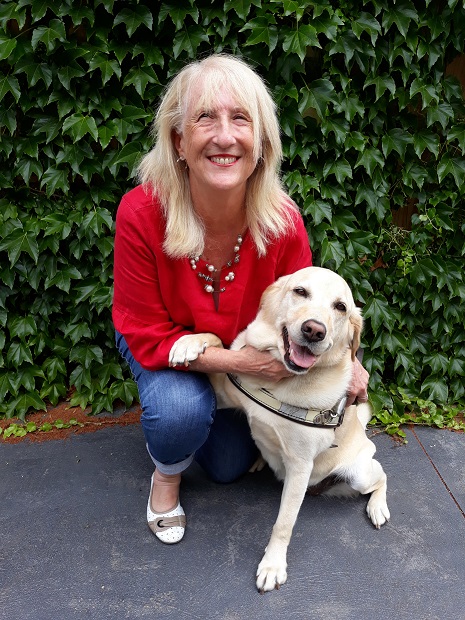 In a society that often believes people who are blind or have low vision are only able to succeed in jobs that require basic skills, Di's accomplishments prove success comes down to motivation, skills and perseverance. Just as important is ensuring employers provide workplaces that are accessible to all employees.
"To the employers who are hesitant to hire someone who is blind or has low vision, I'd want them to know that there's nothing to be frightened of. Diversity in the workplace can be its strength," says Di.
In the lead up to the Victorian state election, Vision Australia is highlighting some of the successful employment stories of our clients. We believe in creating more job opportunities for people who are blind or have low vision. If this is important to you, please join us and share your voice.