Starting a career shouldn't come down to fate.
But for people who are blind or have low vision, such as Graeme Innes AM, continued rejection based on limiting attitudes towards people with disability made it extremely difficult to start his career.
He was rejected around 30 times before he finally secured his first job that eventually led to Graeme working as the Australian Disability Discrimination Commissioner from 2005 to 2014.
"Put simply, it was a very difficult time for me to find work after finishing my law degree. I tried for 12 months but in the end I took a job as a clerk where I answered calls from people who won the winning lotto numbers.
"No matter how I explained to employers that I travel with ease and excelled at university, people still couldn't comprehend that a blind person could work as a lawyer. Eventually, I met a lawyer who completely changed the direction of my career. I was lucky," says Graeme.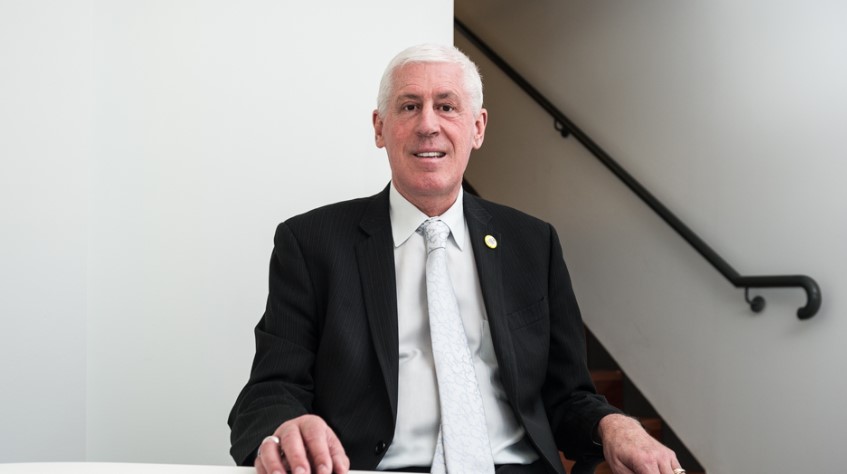 Despite countless examples of people with disability having successful careers, the stigma associated with preventing the true diversification of Australia's workforce remains widespread.
"The biggest barrier to full participation in the community for people with disability is attitude. Most Australians with disability experience the soft bigotry of low expectations. If we can start to raise that expectations bar, we may be able to better address this attitude barrier.
"During the times I struggled to secure work, I learnt that you just have to keep trying. The reality is that we are going to have to work three times as hard as our sighted peers in order to get a job."
The 62-year-old advocate sends a clear message to employers and government.
"I'm one of the lucky Australians with a disability - I've got a job. We can't play around the edges. We have a long way to go in creating employment opportunities.
"Our government is in the position to change the status quo by committing to a disability employment target of 15 percent, which is the percentage of people with disability of working age.
"The government's purchasing power also drives the market. If they were required to purchase equipment which was accessible to people with disability then it would be very significant for many people – it's a huge market changer," says Graeme.
In the lead up to the Victorian state election, Vision Australia is highlighting some of the successful employment stories of our clients. We believe in creating more job opportunities for people who are blind or have low vision. If this is important to you, please join us and share your voice.