03 August 2021
It's census time.
Every five years, Australians are asked to answer a few questions about their circumstances for the census.
It's an important part of telling the Australian story, and helps inform important services and support for people and communities right around Australia, including those who are blind or have low vision
Before the 10 August 2021 Census night, Talking Vision's Stephen Jolley spoke with the Australian Bureau of Statistics' (ABS) project lead of customer service, Susan Clift, to discuss accessibility options.
This year the census is available in large print, audio and braille, and has gone through rigorous testing to make sure most screen readers will be compatible with the online version.
"We've made it very accessible and we've taken a lot of feedback from 2016 and we've put a lot of things into our operation this year," Susan said.
Surprisingly in 2016, they only had six requests for braille, but in 2021, that has skyrocketed.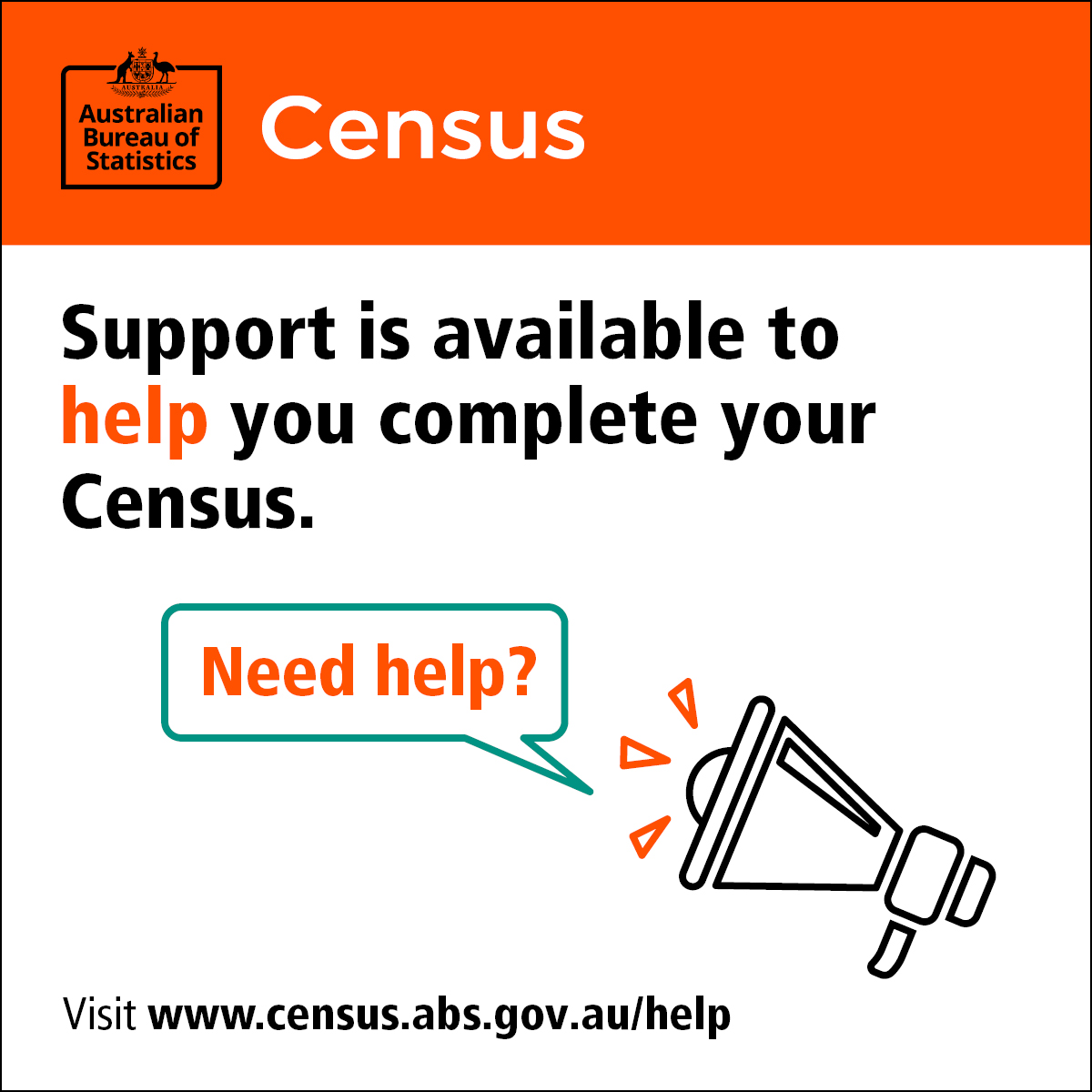 Caption: ABS Census poster.
"It's about allowing people to do the census in a way that they are comfortable," Susan said.
The ABS is now urging anyone who needs braille assistance to call their Census Contact Centre on 1800 512 441. Please note, this has changed from the 24-hour automated paper form request service mentioned in the show.
More changes in 2021 mean that if you don't have your census number (which usually comes in the mail for each household) you can create one online that is password protected. That process means you can complete the census in stages, going back to it when you have time rather than having to submit everything in one go.
"After 30 minutes of not using the computer, it will log you out, but you can come back in," Susan said.
The census should take about 20 minutes for one person online.
For more information and accessibility guides for the 2021 Census, visit census.abs.gov.au/help/accessibility
Talking Vision is a weekly discussion of issues relating to blindness and low vision.
It includes stories of inspiration and achievement and information on services for the community.
Tell us your story by emailing talkingvision@visionaustralia.org