09 September 2021
We've come a long way from a watch just telling the time.
For blind and low vision users, a smart watch like the Apple Watch is a handy gadget for the accessibility toolbox. 
It's voice controlled and can speak to you, it monitors your daily steps and tells you where you are and of course, can remind you of your next meeting.
It's a favourite gadget for Talking Tech host and Vision Australia's national assistive technology advisor, David Woodbridge.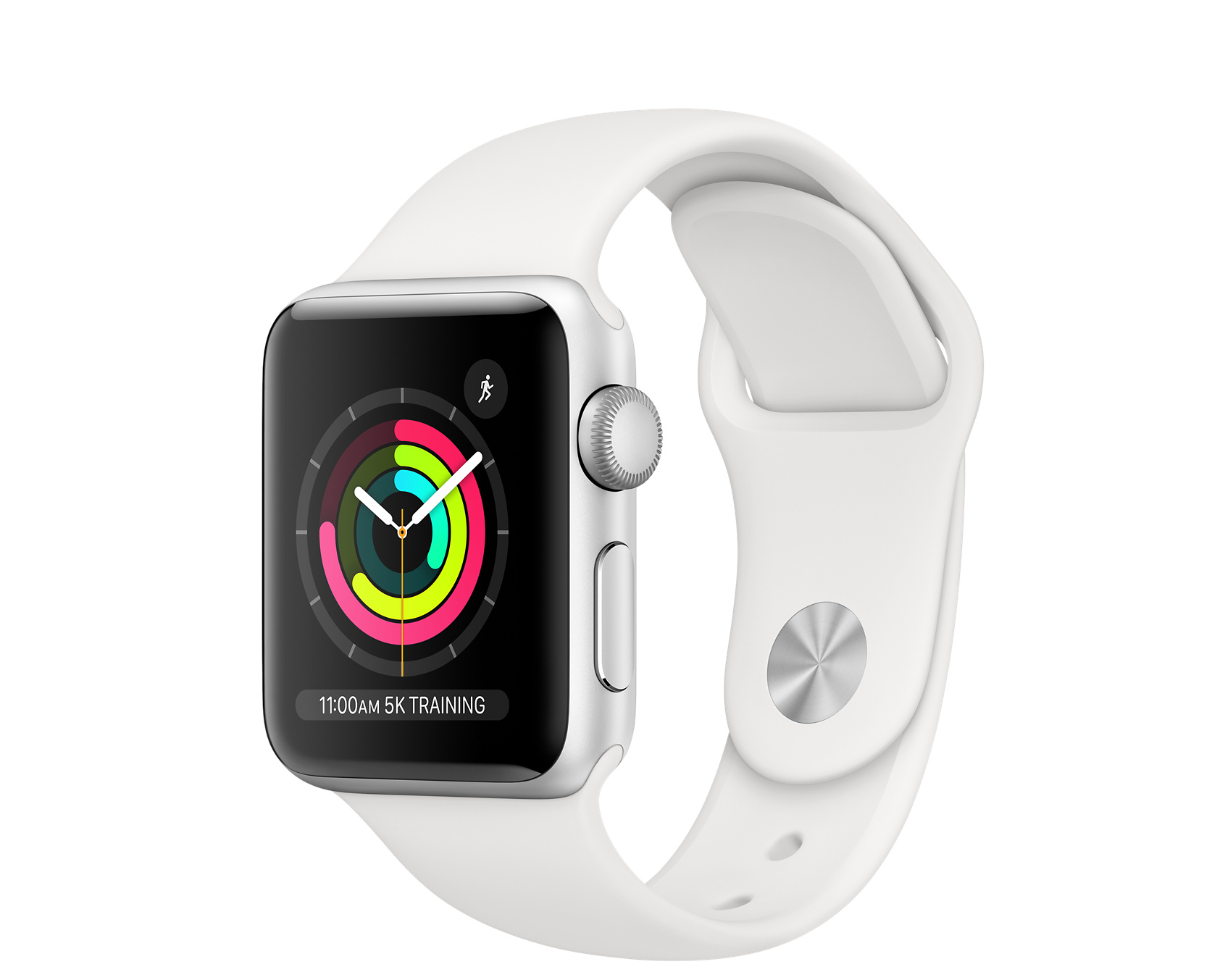 Image: The Apple Watch with its distinct rings display.
David will host an Apple Watch webinar on September 29 to better explain the tips and tricks he's learnt from wearing and using an Apple Watch for years.
 "It will focus on all the things you can do with an Apple Watch, all the built in apps and third party apps you can use," he said on this week's episode of Talking Tech.
"And bits of hardware you can use in conjunction with the Apple Watch."
"Of course being a blind person, I will mainly focus on VoiceOver but I'll make sure I cover all the accessibility options."
Upcoming exploring tech webinar on Apple Watch:
Date: September 29 2021
Time: 12.30pm to 1.30pm AEST
Register you interest online.
Also on this week's Talking Tech, a sad note to say that the pattern recognition keyboard software Flicktype will be discontinued on iOS (iPhone and iPad).
The software was popular for blind and low vision users who would use it to type quickly and avoid misspellings.
David said the developers will stop updating the software. He said Apple's own inbuilt VoiceOver options, including slide to type, handwriting and BSI (braille screen input) are alternative accessible keyboard options.
Hear more tech tips from a blind and low vision perspective every week on Talking Tech, Tuesday 4.30pm AEST or catch up with the podcast via Spotify, Omny, Google Podcasts, Apple Podcasts.