Living with blindness or low vision doesn't have to be a barrier to people living independently at home.  
While there can be some challenges, there are a number of strategies and techniques that can help make the home accessible and safe.
Check out the below tips on how to make your kitchen accommodating to someone who is blind or has low vision, whether that's you or a friend or family member.
Find out more about the range of Vision Australia services that can help people who are blind or have low vision stay safe and independent at home or check out our handy hints for making your loungeroom accessible!
Kitchen tips
Talking kitchen appliances
Talking microwaves announce the buttons pressed, and also announces the power and timer as the user sets them. The buttons are tactile and colour contrasted, so they are accessible for all levels of vision. 
Talking scales help with measuring out ingredients and announce weights in the measurement system of your choice. They are compact, easy to use and easy to clean.
You can find talking microwaves, talking scales and more handy kitchen devices at the Vision Store!
Colour contrast
Contrasting colours can be a great way to help people identify different utensils or ingredients. 
Using different coloured cups, bowls, plates and other utensils means they can be easily identified. Replace clear items with coloured ones and ensure they don't match their background.
Different coloured chopping boards can also help people to prepare ingredients.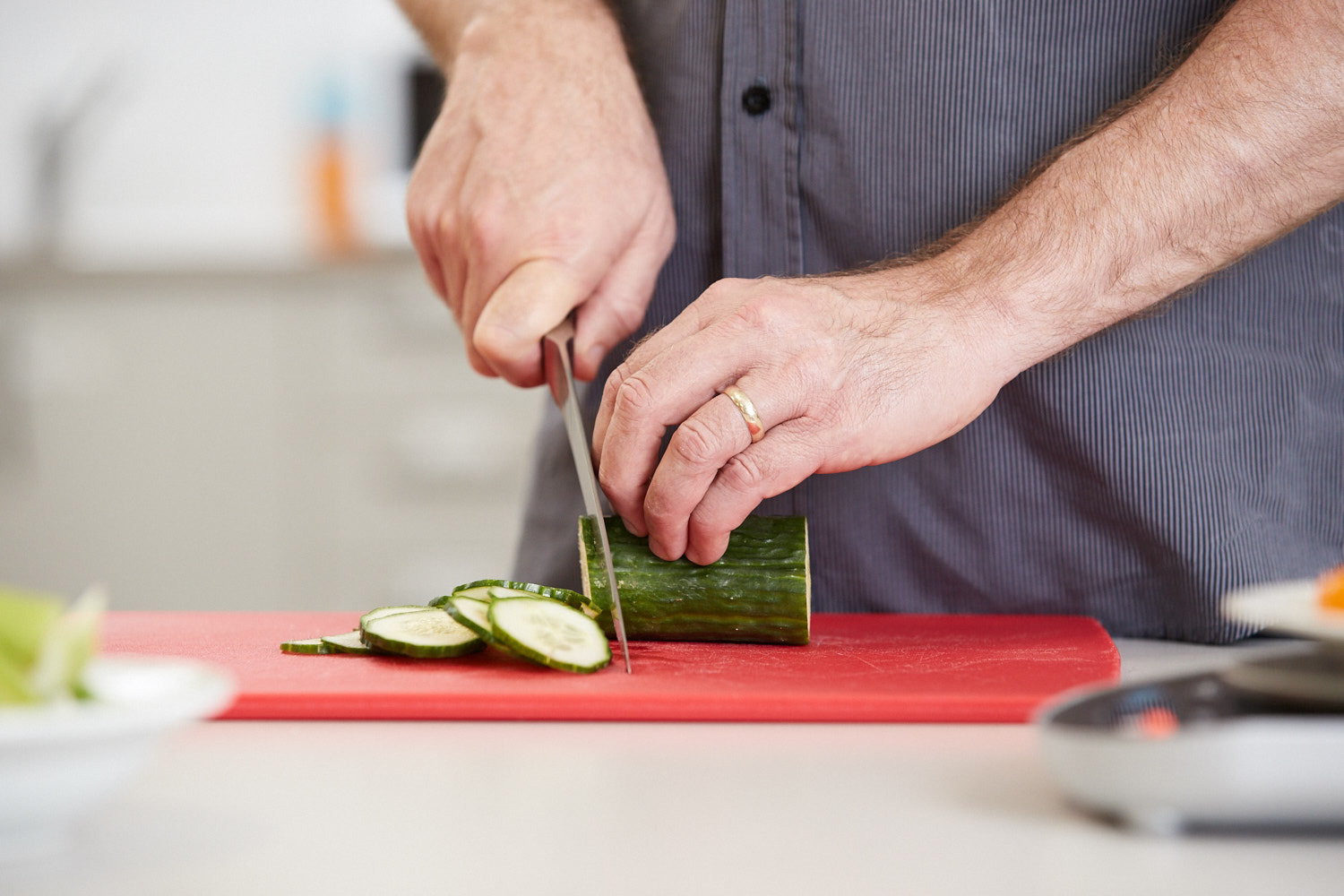 Caption: Different coloured chopping boards can help people when preparing ingredients.
Tactile dots
Tactile dots are useful for labelling items without audio output.
They can be used for things like identifying microwave buttons or frequently used oven settings.
Tactile stickers are common, but puff paint can be used to create the same effect.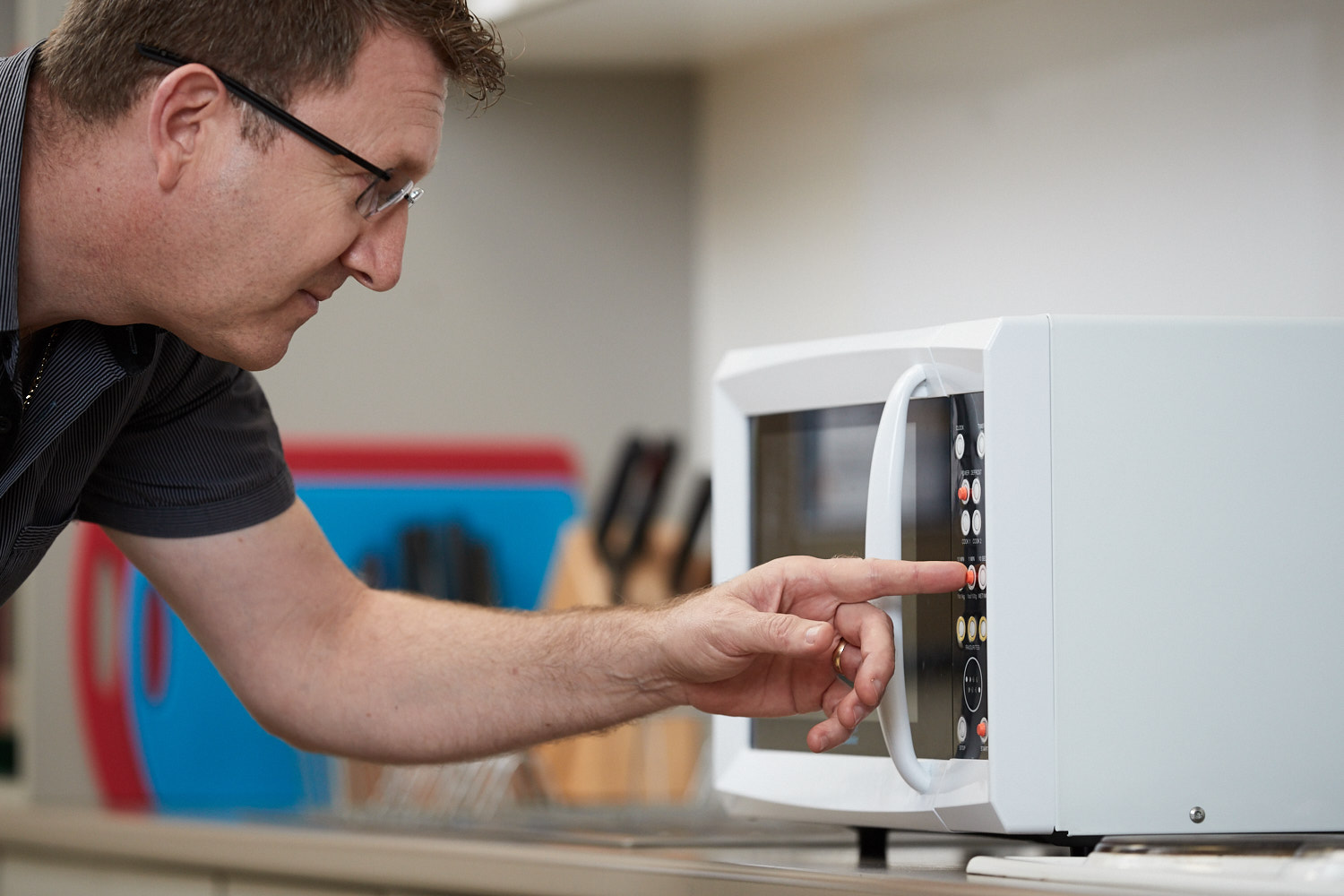 Caption: Tactile dots can help people identify different functions on microwaves and other appliances. 
Vision Australia's occupational Therapists can help you find tools and develop strategies to live independently.
Contact Vision Australia on 1300 847 466 or email [email protected] to learn more.