Gail likes to cook, and with Amazon Alexa, her hobby has gotten a whole lot easier.
"I had to convert a temperature for an oven, and I just asked Alexa."
Gail participated in Vision Australia's Amazon Alexa Echo Dot program, designed to introduce clients to the Amazon Echo.
As a participant, she received a free Amazon Alexa Echo Dot speaker, free installation, virtual lessons once a week, and personalised support with an assistive technology expert.
"Set a timer, switch on the radio, listen to music – There's lots of benefits."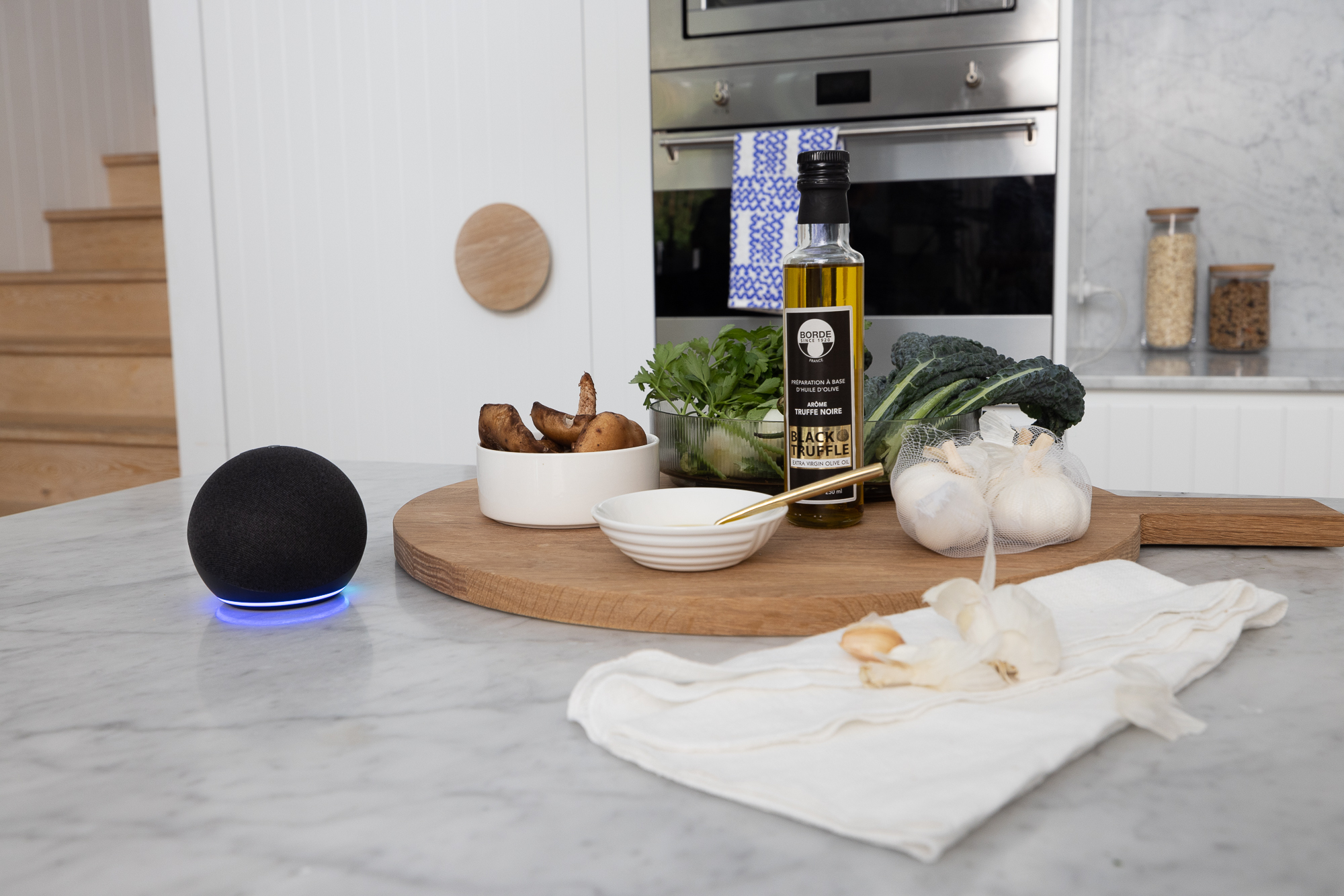 Caption: Cooking is just one of the tasks Amazon Alexa has made easier for gail. 
The program is intended to help clients maintain their independence within their home.
Alexa assists them with daily tasks, helps them stay connected to their community, and provides them with voice-controlled access to both information and entertainment.
"It is a wonderful tool that makes life more enjoyable," Gail said.
The Echo Dot program is funded by the Commonwealth Home Support program at no cost to the participants.
If you are interested in participating in the program, call Vision Australia on 1300 84 74 66, or send an email to [email protected].