"I like to play Greek Island music. When a song I'm familiar with comes on, I drop what I'm doing and dance around."
Riri lives with glaucoma, and her vision is gradually deteriorating.
But her Amazon Alexa not only gives her confidence in her ability to maintain her independence as her vision fades, but also helps her reconnect with her Greek heritage.
"It translates words for me – It's the best asset," Riri explained, "I can use Greek in my writing."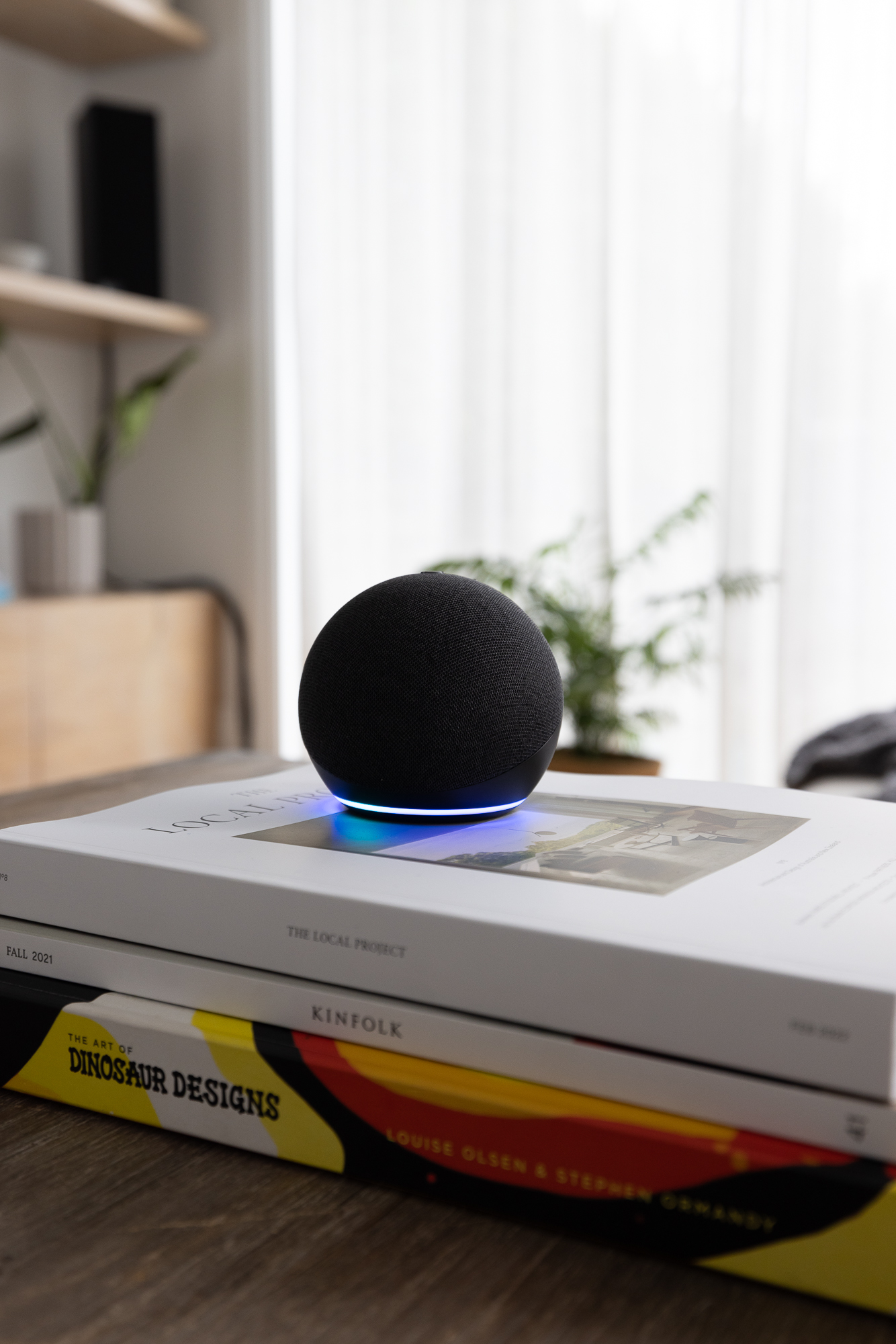 Caption: Riri's Amazon device has made being independent at home much more of a reality
Riri was a participant in Vision Australia's Amazon Alexa Echo Dot program. She was given an Amazon Echo Dot speaker (including free installation), virtual lessons in its use on a weekly basis, and personalised support from a Vision Australia assistive technology expert.
A particular aspect of the Echo Dot program Riri appreciated was the opportunity to connect with other participants across Australia.
"It made the learning a lot more interesting."
The Echo Dot program is funded by the Commonwealth Home Support program at no cost to the participants. If you are interested in participating in the program, call Vision Australia on 1300 84 74 66, or send an email to [email protected].