23 June 2021
Vision Australia is thrilled to announce the 15 artists who are all blind or have low vision and will feature in the organisation's 2022 calendars and diary. 
This year featured 75 entries, with judges describing it as one of the most impressive fields of entries in competition history.  
First-time judge, Vision Australia General Manager for Commercial Services, Michael Linke, said he was not only impressed with the quality of art work sent in, but also the general sense of excitement around the competition. 
 "There was a definite buzz. People were asking when entries for the competition were open months beforehand. It became obvious how important the calendar is for our community and how much they look forward to it every year," Michael said 
"We had to make some difficult decisions though, that was the hard part. If I had my way I would've chosen them all. I would like to say thank you to all of the artists who prove that being blind or having low vision doesn't stop creativity."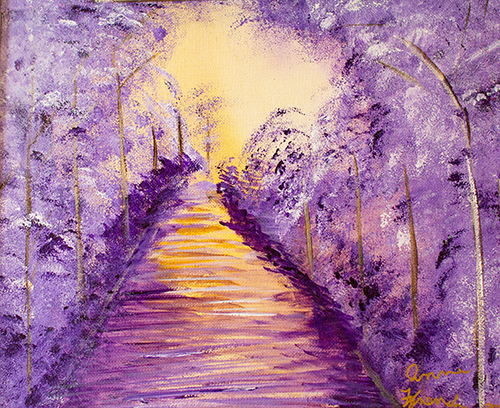 And the winners are… 
Our 15 winners submitted an original piece, in drawn or painted form. They will each receive a $300 gift card and their artwork featured in our printed calendar and diary, due for release in September.  
Winning artworks will also be highlighted in Vision Australia promotions, and proceeds from calendar sales will help fund our work supporting people who are blind or have low vision.  
Our winning artists are:  
• Daryl Allender, 59 Vic 
• Amanda Barnes, 34 Vic 
• Caroline Anne Butt, 76 NSW 
• Micah Cheung, 13 NSW 
• James Christie, 22 NSW 
• Mary Esler, 59 NSW 
• Anne Ffrench, 80 Qld 
• Tom Kennedy, 12 NSW 
• Peter Madden, 65 Vic 
• Amelia McDonald, 8 Qld 
• Linda Meades, 64 NSW 
• Jolanta Skawinski, 62 Act 
• Evie Stewart, 9 Qld  
• Lynne Wastell, 62 NT 
• Zelma Willard-Turton, 72 NSW 
Congratulations to them all.