21 June 2021
Robotics and mathematics made sense to Phillip. It was a way to see the world through numbers and science when he himself couldn't see.
"Throughout my life I've always had one burning question: 'How do I see what I do see and why can I not see thing that I can't see?'" Phillip said.
"That interplay of my interest in computers, mathematics, my vision, and the overall fascination with biological systems all interacted to drag me into it in a way".
Phillip was diagnosed with a degenerative retinal condition that left him blind at seven years old.
Always fascinated by the vision process and how we see what we see, he followed his passion with a job in the field of computer science and mathematics.
But there were a few blips along the way.
During his time at university, he remembered explaining to a lecturer about his disability and their response stuck with him. "Oh this will be difficult for you, the more you get into mathematics the harder it will become for you."
Not liking the response, Phillip wound up mentioning this to another professor at his university who simply laughed and shook his head and told him, "I can absolutely assure you this will not be an impediment for you learning mathematics. Your vision condition may even be an advantage to learn."
Philip accredits these positive and negative experiences to his success in the field.
"I must say I feel fortunate that when I came across those people, they were just enough to toughen me up, but not enough to break me" he said.
"It was that blend of great encouragement and support that was able to cultivate the curiosity, imagination and the belief that I could do these things."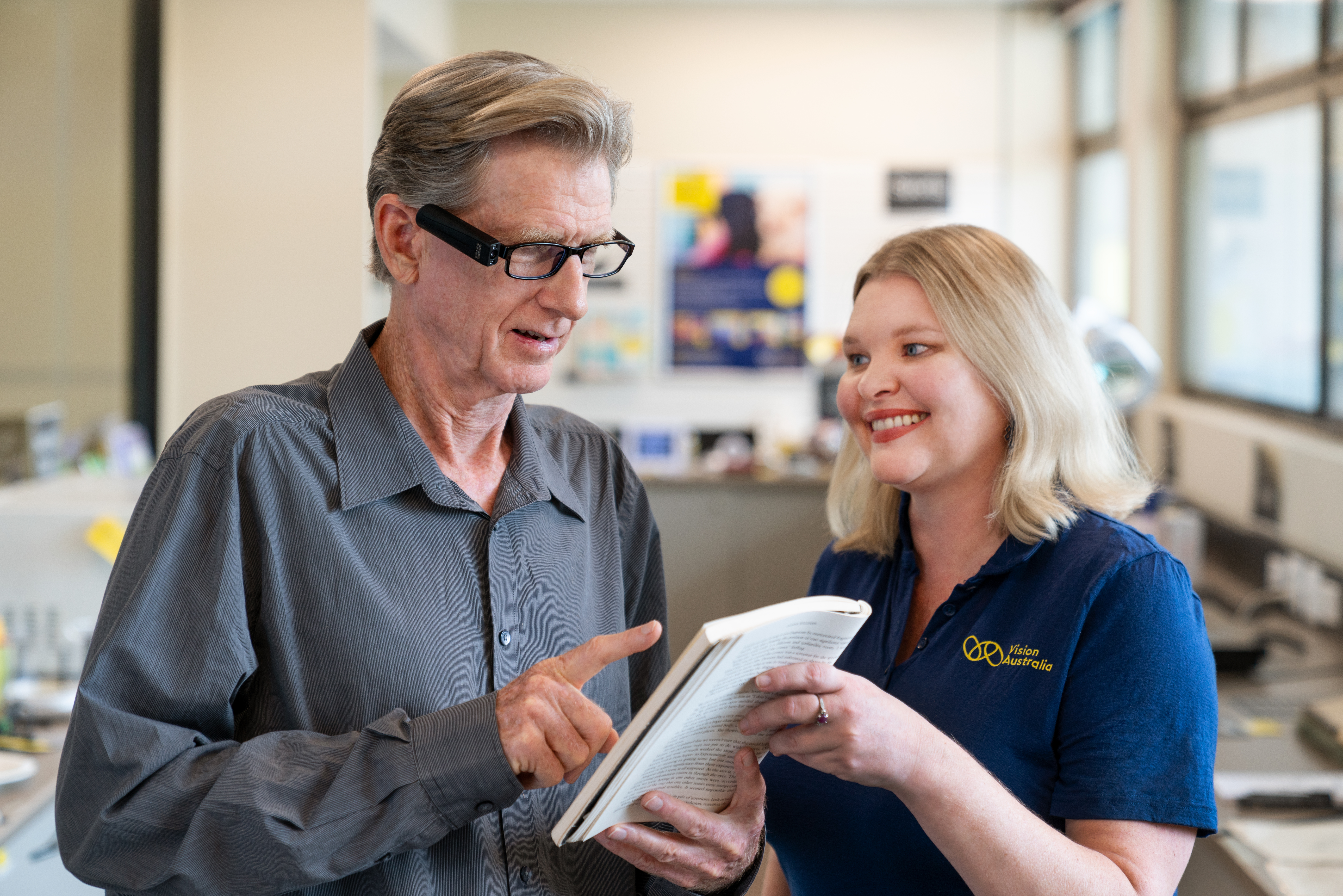 One piece of advice he has for other people with low vision is to frame your condition as a benefit and be up front.
"I wasn't aware at the time that it was so important I declare my visual condition so the interview panel could make adjustment to how they were interpreting my lack of eye contact as not being incredibly interested in the job position.
"That was a major mistake which led to a big disappointment. It was a mistake I learned from and never repeated."
In his retirement, Phillip has found himself writing as well as being an active member in Vision Australia's Client Reference Group; a group through which Vision Australia gains advice and feedback on specific matters relating to the experience of our clients and direction of the organisation.
"It's a powerfully important thing for Vision Australia to have a client base that is willing to get up and give feedback.
"The good, the bad and the ugly, it's very fulfilling. I'd encourage anyone with an interest in this sort of thing to give it a go."
You can find Phillip's full audio interview HERE where he delves deeper into his working career and the path he has taken into retirement.
For more information about how Vision Australia can help you achieve your goals, please click HERE.