24 February 2020
Register and attend the Code Jumper webinar for a chance to win one Code Jumper kit, valued at almost $2000!
Vision Australia is excited to be launching into Australia an educational tool that is opening up the world of programming and coding to children who are blind or have low vision.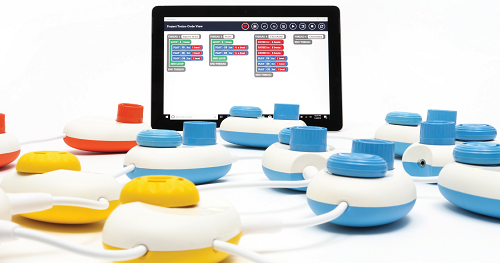 Code Jumper assists children, regardless of their level of vision, to learn the basics of computer coding and develop valuable STEM skills for their future careers and lives. Code Jumper won the coveted 2020 US Consumer Technology Association Consumer Electronic Show Best of Innovation Award in the accessibility category. For more information on Code Jumper, view the Code Jumper brochure here
Code Jumper was originally designed by Microsoft and developed by American Printing House for the Blind (APH), the world's largest non-for-profit organisation whose mission is to empower people who are blind or visually impaired by providing accessible and innovative products, materials and services for lifelong success. The team from APH, Kentucky, USA are coming to Australia to launch Code Jumper and demonstrate why it is making such a difference.
Vision Australia invites you to participate in this webinar to learn more about Code Jumper, which is being delivered by Anne Durham, VP/Chief Officer of Innovation and Strategy (APH).

When you register and attend this webinar, you will go into the draw to win a Code Jumper kit, which is valued at almost $2000!
Code Jumper Webinar
Agenda
What is Code Jumper?
Learn about the Code Jumper curriculum which was developed by Robin Lowell, a very well respected educator in the US
See a live demonstration of Code Jumper
Q&A
Details
For more information, email tony.wu@visionaustralia.org.