12 July 2019
Children who are blind or have low vision from across the Newcastle region were able to get in touch with their inner Jedi last week, thanks to a school holiday program.
Leading blindness and low vision service provider Vision Australia held the program for a group of its paediatric clients on Friday, July 12, with the highlight being a chance for the group to take part in lightsabre battles with combat theatre company, the Sons of Obiwan Lightsaber Academy.
Jordan Ashby, Vision Australia Newcastle coordinator of volunteers and community relations, said the school holiday program is designed to give children who are blind or have low vision the opportunity to try new activities.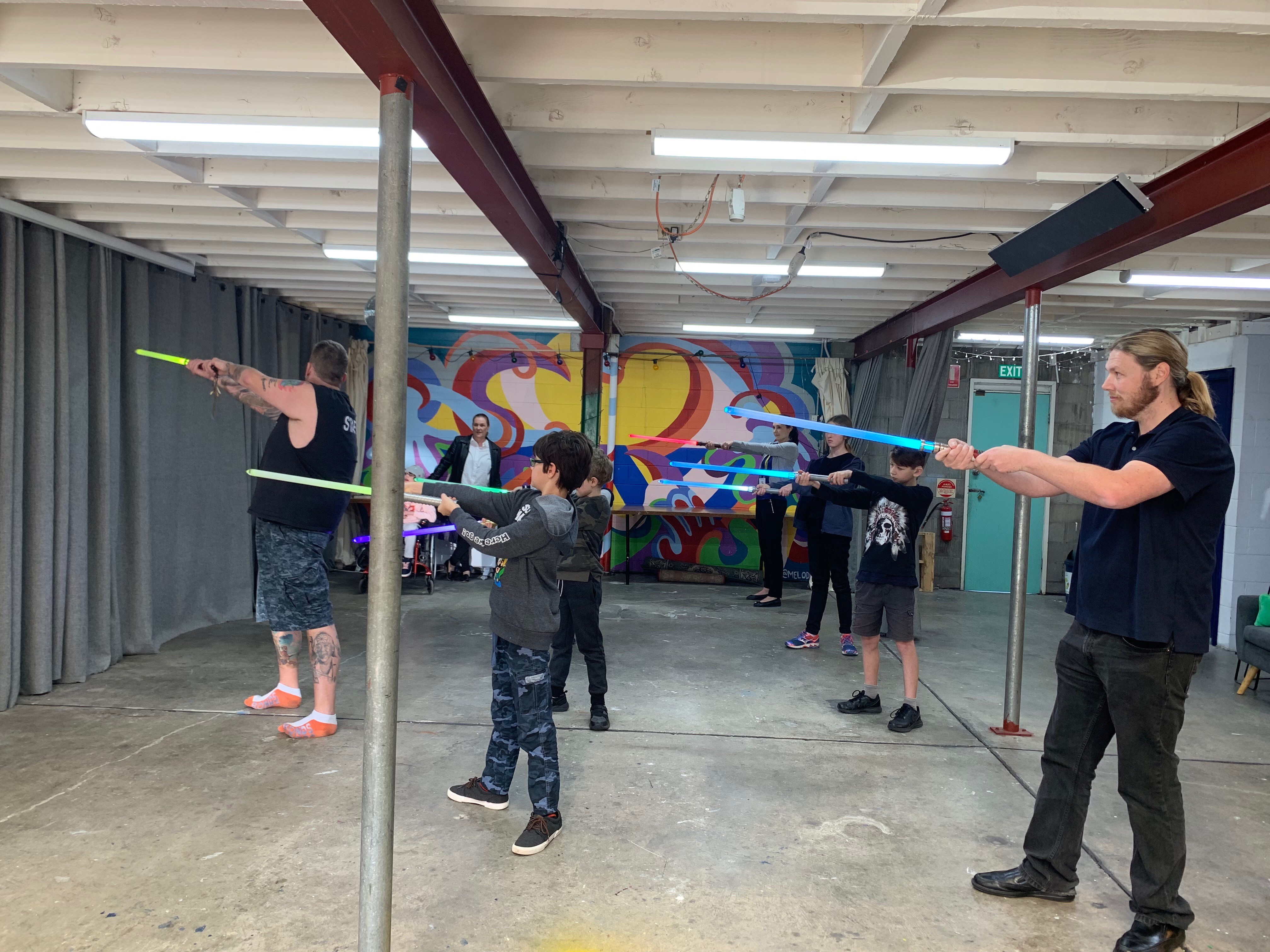 "A lot of kids would jump at the chance to wield a lightsabre and pretend to be Luke Skywalker or Darth Vader, but for our clients there can sometimes be barriers to them enjoying the same things as their sighted peers," Jordan said.
"Our school holiday program is about removing those barriers, we want to introduce clients to new activities in a supportive environment that suits their needs and from there it might be something they enjoy and want to continue with," he said.
Following the session with the Sons of Obiwan, the group then turned to something a bit more relaxed, where they took part in an afternoon of art classes.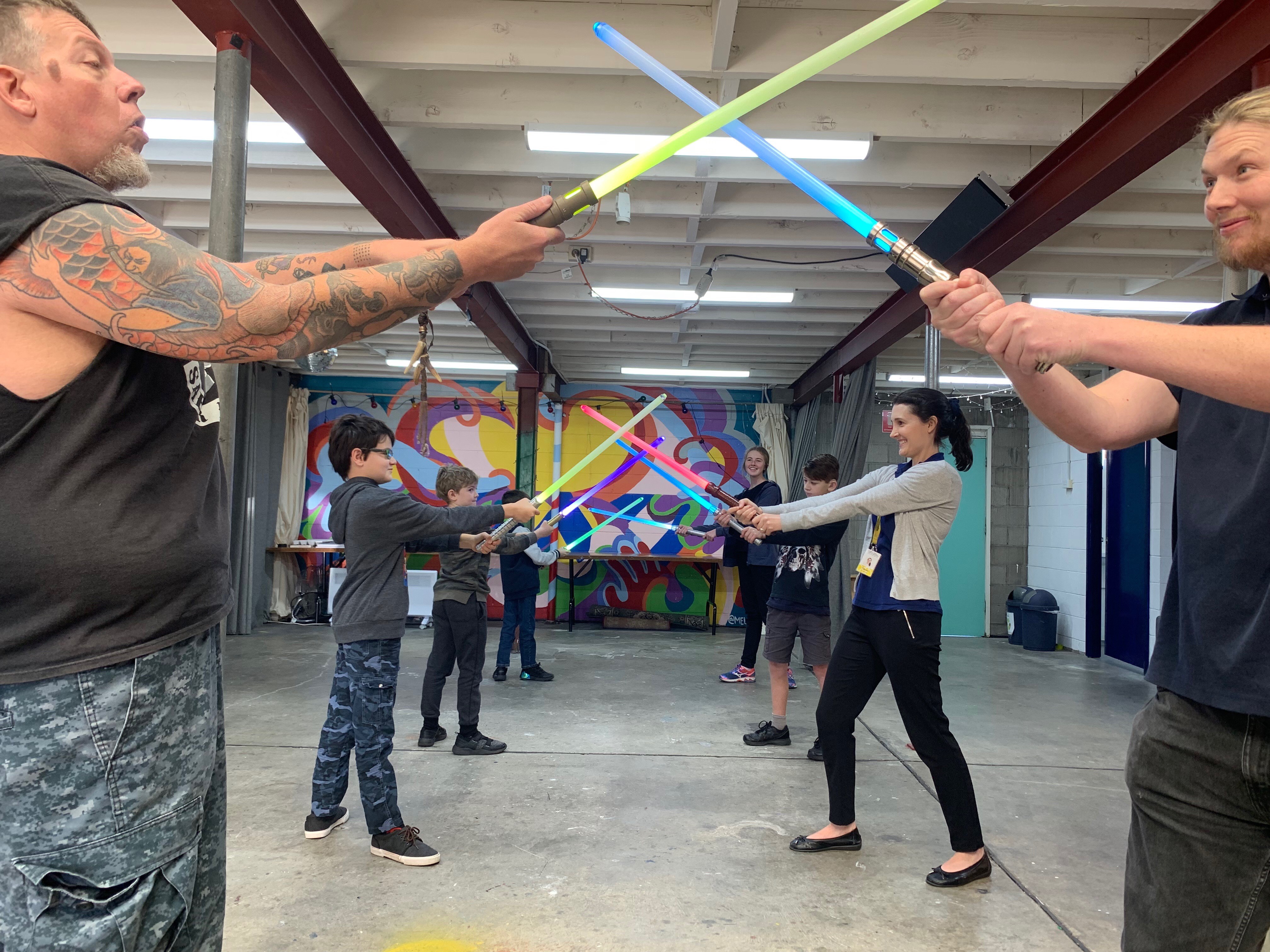 While Vision Australia expected the school holiday group to have an enjoyable day out, Jordan said activities like these had other benefits for clients.
"Living with blindness or low vision can be an isolating experience, so it's important that our younger clients understand meet other people with the same lived experiences and understand they aren't the only ones facing certain challenges," he said.
"Events like this are also an important social outlet and help our clients continue to develop communication and other important skills. For families and carers, it's also a chance to form informal support networks and share strategies and other advice on overcoming challenges."
Vision Australia provides a range of specialist supports for children who are blind or have low vision and their families. Find out more here or get in touch via 1300 84 74 66 or email info@visionaustralia.org.