26 October 2017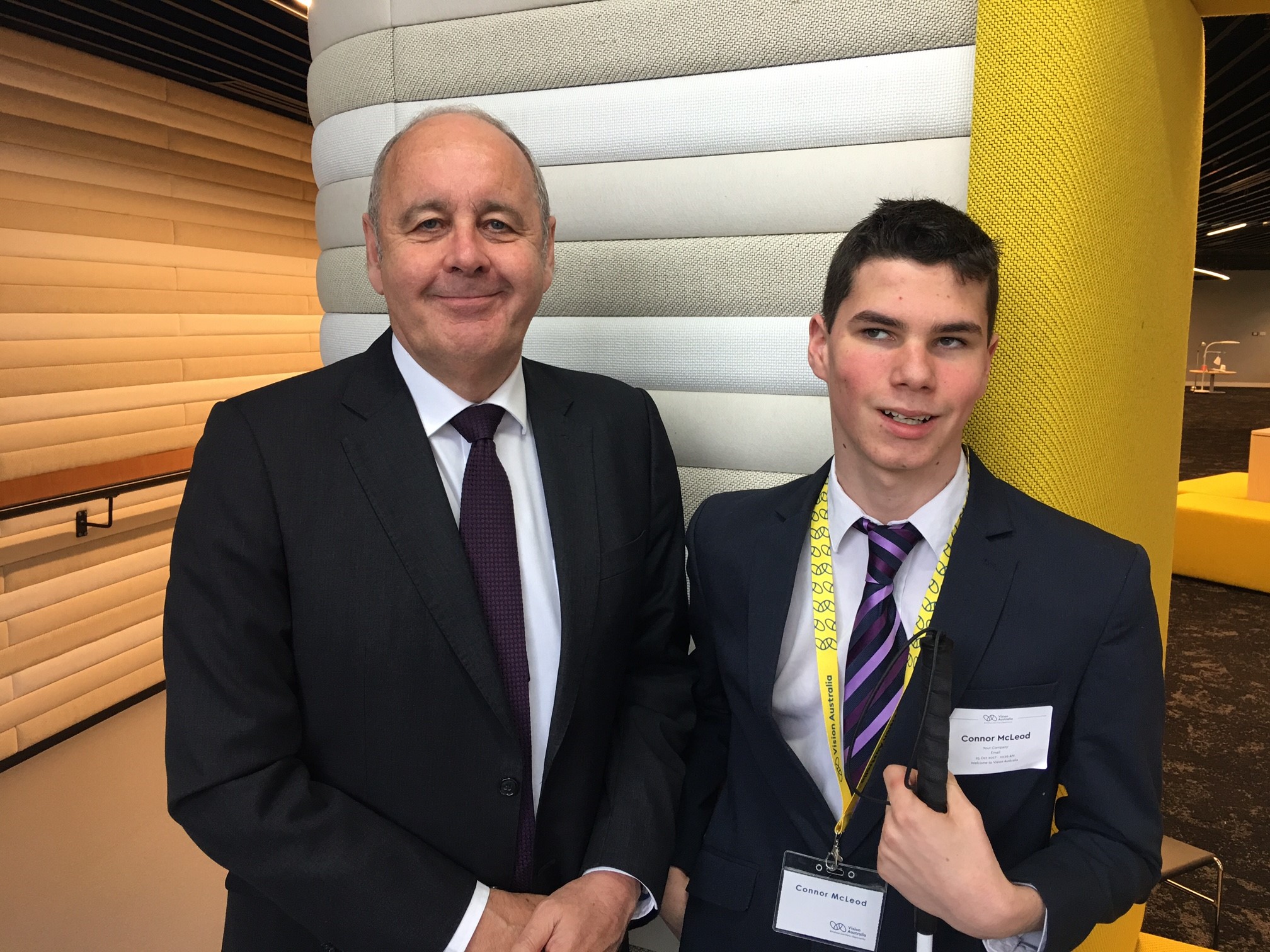 Connor McLeod is a young man with amazing tenacity and drive – and his work to bring accessible currency to Australia has been recognised by Vision Australia.
The Sydney teenager's campaigning led to the introduction of tactile features on the $5 bank note in 2016, the $10 note that was introduced in September this year and the gradual introduction of other tactile banknotes by the Reserve Bank of Australia in coming years.
Connor, who has been blind from birth, has already received a number of awards including a Daily Telegraph Pride of Australia Award, a Young Leader Medal and the American National Braille Press (NBP) Hands On Award.
He has now been honoured with the Youth Award through the annual Vision Australia Awards.
The awards were first held in 2006 to honour those who helped to make a difference through their commitment to Vision Australia's mission to ensure people who are blind or have low vision can live the life they choose.
Vision Australia Chief Executive Officer Ron Hooton said Connor's campaign, in conjunction with Vision Australia, was pivotal to the introduction of tactile currency.
"Connor has had a relatively short advocacy and campaigning history but he has a big future," he said.
Connor thanked his mother Ally Lancaster for her support.
"I just want to say thanks for giving me a leg-up," he said.
"I wouldn't be where I am right now if it weren't for you.
He also paid tribute to paediatric occupational therapist Natalie Kaine, who has worked with him extensively.
"I'd like to thank you for teaching me how to butter my toast and … tie my shoelaces, because you can't climb the ladder if you're too busy tripping over," he said.