General Manager Client Services, Advocacy and Government Relations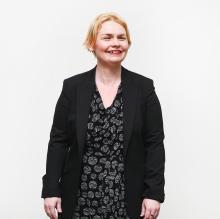 Karen has been blind since birth. She is a registered psychologist with previous experience in mental health, youth suicide prevention and mental health promotion. She has worked largely in the health sector and for prominent community organisations.
For the past twenty years Karen has been involved in advocacy in the blind community including twelve years as a Director of Blind Citizens Australia, the peak advocacy body for blind and vision impaired people. She has also been involved in a range of disability sector committees and served on the Board of Vision Australia.
Karen is a specialist on My Aged Care, psychological support for people who are blind or have low vision, and delivering services that support the blindness and low vision community.