Anushka Singh remembers having to prove her vision loss in the school yard.
"It's really hard because I don't use a cane, so people would always ask me if I was telling the truth about my eye condition," she said.
"It can sometimes be a hidden disability."
Now at 25, Anushka has built up her confidence, and advocates regularly for people who are blind or have low vision.
She is a Blind Sports Ambassador and works in the national call centre at Vision Australia, often helping others navigate the same things she has had to do over the years.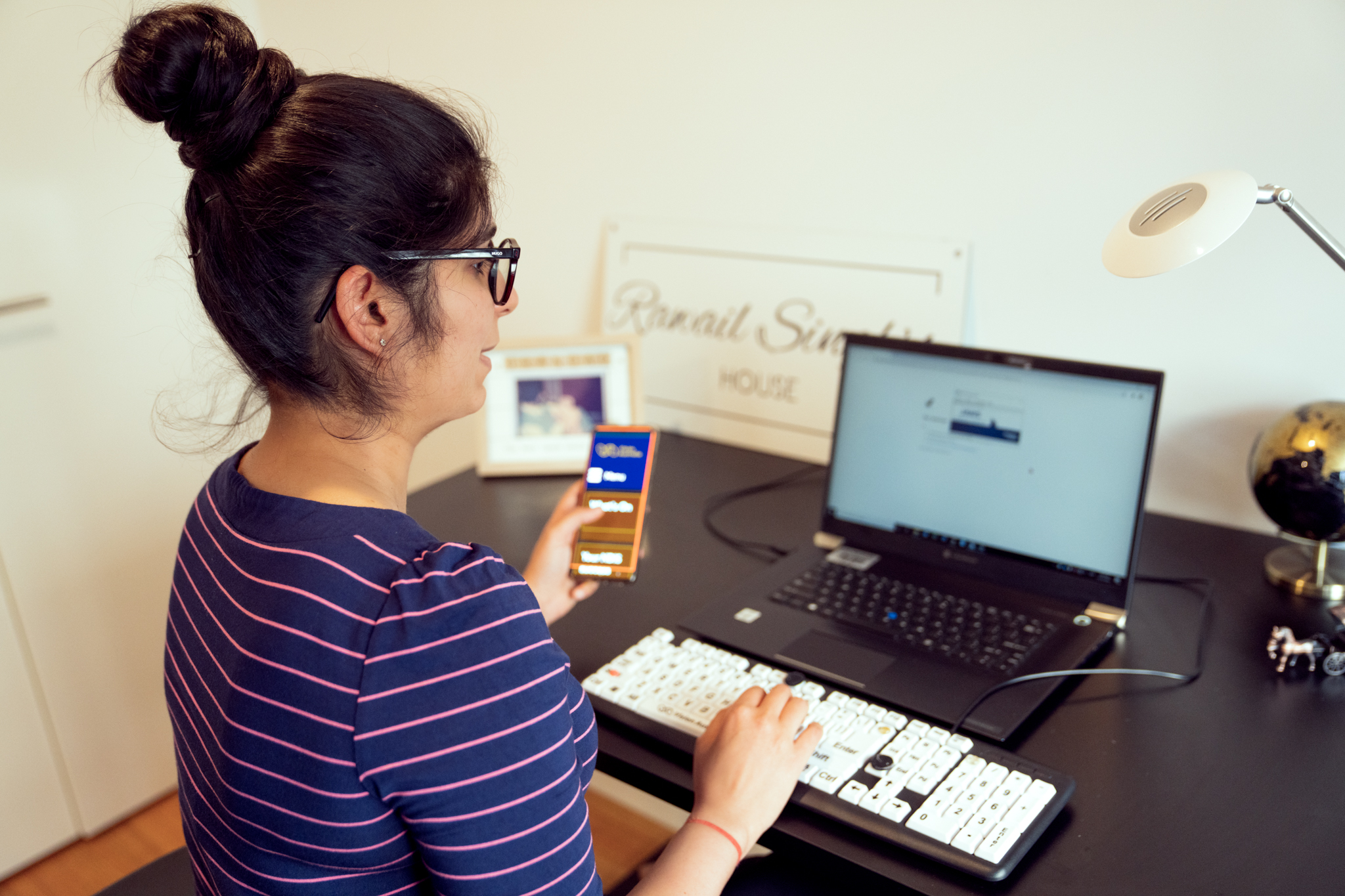 Born with macular degeneration, Anushka struggles with her central vision but she has good peripherals.
With that, she is able to get by quite well, but it's with the help of some amazing products that things become easy.
"I feel like I have 20/20 vision when I use them," she said.
Products Anushka uses daily:
Cost: $2,325
What is it? Globally renowned screen reading software tailored for blind or visually impaired users.
What Anushka says:
This has been a life changer, making it a lot easier to fulfil all my duties at work and reach my targets. Rather than struggling to read a document I use Jaws to listen, and it helps to navigate the screen too. It also helps me at home, helping me to keep track of things like bills and expenditure, enabling me to use spreadsheets.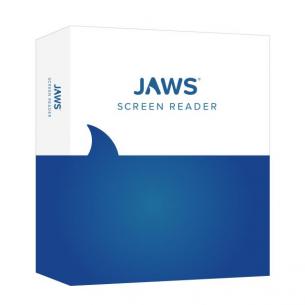 Photo: JAWS Screen Reader software cover. 
Cost: $600
What is it? A talking microwave with tactile buttons has been developed to be very easy to use.
What Anushka says:
I enjoy baking and my talking microwave really helps with that. I use it to heat up ingredients to the right temperature, for example, butter and chocolate. It tells me the food is warming at specific temperature and for how long.
Photo: Anushka opening her talking microwave.
Cost: $30
What is it? A small device you can put on the lip of a cup to alert you when the liquid reaches the top so it doesn't overflow.
What Anushka says:
The Liquid Leveller bleeps to signal when to stop pouring a liquid, so that I don't overfill a glass or cup. It's especially useful for clear glass and white cups which I find more difficult to see. Where possible, I use coloured utensils and equipment which I can see better, for example, coloured cutlery, plates and measuring cups.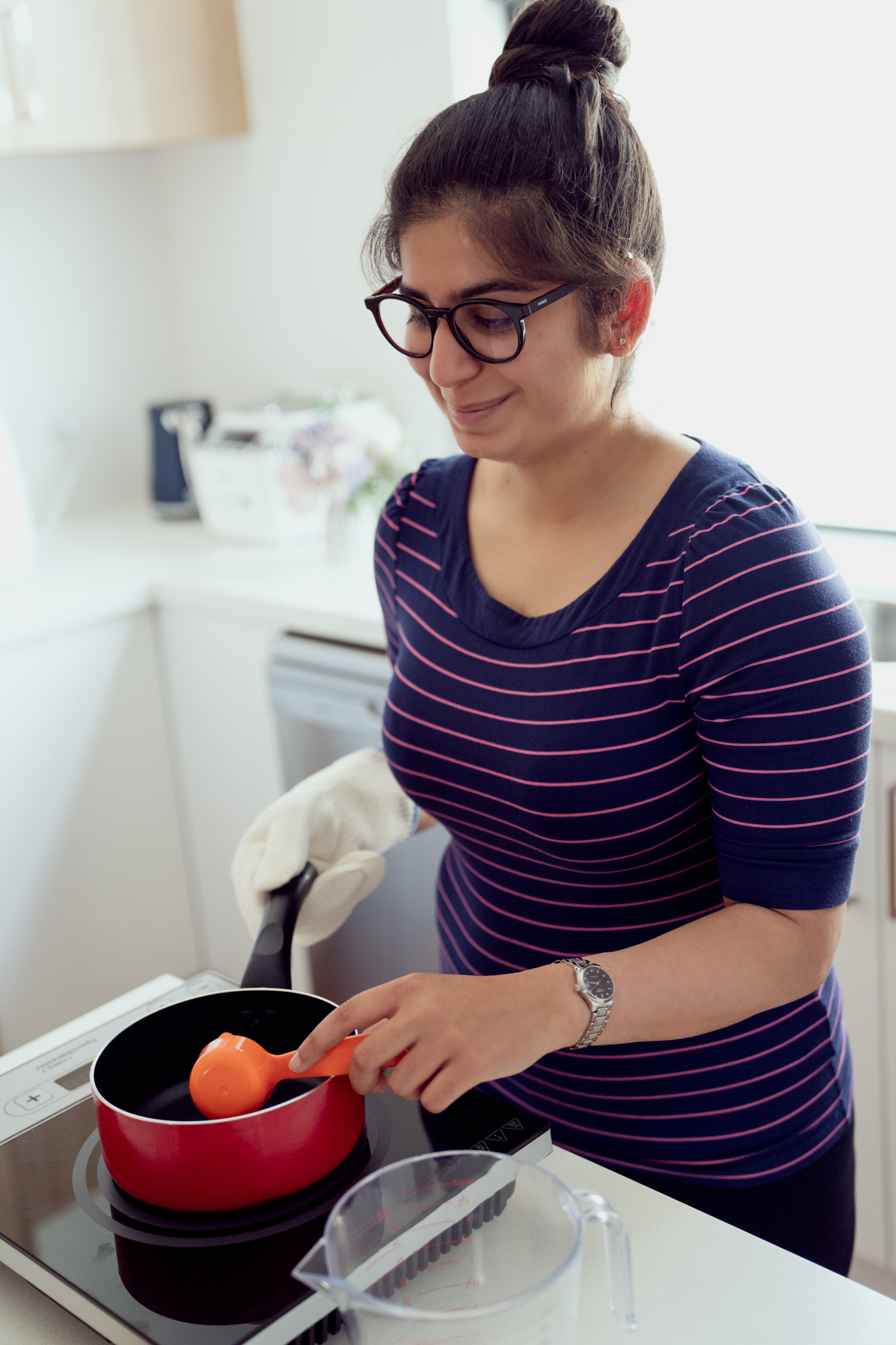 Photo: Anushka using colourful measuring cup ontop of her induction stove. 
Cost: $260
What is it? A keyboard with large print keys and yellow contrast.
What Anushka says:
My large print keyboard makes it easier to see the letters more clearly. I use a yellow coloured background with black writing and the strong contrast helps me to see the keys better. I also use the keyboard with tactile markers on the F and J which help me to know where certain keys are, enabling me to touch type instead of looking at the keyboard.
 

Photo: Zoomtext Keyboard - black on yellow.
5. Android Phone
Cost: $260
What is it? Smartphone with in-built accessibility options.
What Anushka says:
My Android phone helps me to stay connected while I'm out and about. It has excellent magnification which doesn't pixellate, enabling me to navigate my phone without converting text to speech. It has an inbuilt 3 x 3 keyboard which helps me to know where the letters are without looking. I use a black background with white writing which cuts the glare, then I don't need to magnify too much.
Cost: $72
What is it? Large print book to complete crosswords and Sudoku puzzles.
What Anushka says:
I enjoy solving puzzles and the large print enables me to complete them, helping me to wind down and relax.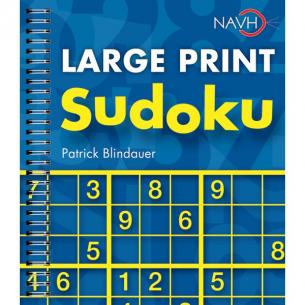 Photo: Large print Sudoku book.