Study to become an Orientation and Mobility Specialist with Vision Australia Registered Training Organisation (RTO) Provider Number 21853.
Orientation and Mobility Specialists work with people of all ages, who are blind or have low vision to achieve their mobility goals by developing skills and abilities to travel safely and confidently through a range of environments.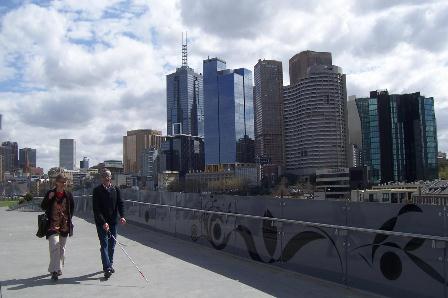 The 10311NAT Graduate Diploma of Orientation and Mobility is a nationally recognised qualification for people seeking employment as orientation and mobility specialists.
For more information, download the following documents:
Please contact:
Michelle Sharples
Course Coordinator
Phone: (03) 9381 6425
Email: O&Mcourse@visionaustralia.org