A new group is giving women who are blind or have low vision the chance to connect with each other, share experiences, and learn about making life easier at home and in the community.
Vision Australia's Quality Living Group for women is an eight-week workshop conducting sessions on women's health, fitness, safety, emotional wellbeing, and household tasks.
Sylvia, 43, is a client of Vision Australia and a regular in the all-ages women's group.
"It's amazing to be a part of a group of women going through similar challenges to your own and discussing ways to overcome them," Sylvia said.
"We've had some really useful discussions and sessions, including a hair and makeup class with a qualified hairdresser as well as a session to discuss personal safety in the community with a trained police officer."
"Already, I'm catching up for coffee with new friends I've made in the group. I can recommend it to anyone living without vision and wanting to connect with other people going through the same things they are."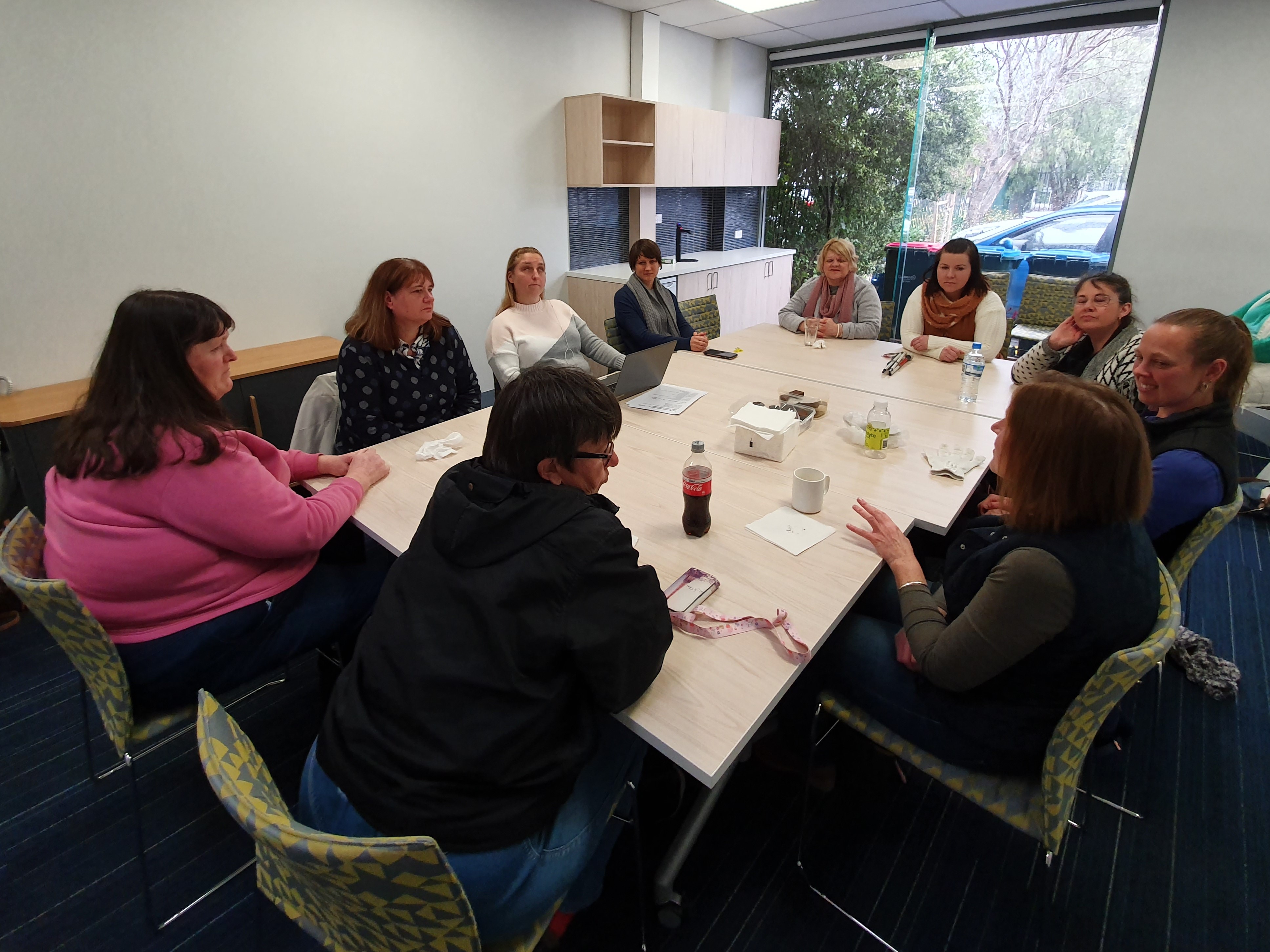 [PD: Participants in the Quality Living Group for women sitting around a table and talking]
Like all Vision Australia Quality Living Groups, the women's group meets once a week for eight weeks, with each session facilitated by a Vision Australia staff member.
Quality Living coordinator at Vision Australia, Melissa, said the program is giving confidence to women who are blind or have low vision and empowering them to live the life they choose.
Being blind herself, Melissa is giving support to other women through her lived experience.
"It's about showing Vision Australia clients that they're not alone. For someone who may be losing their vision or hasn't met many people who are blind or have low vision, it's a great opportunity for them to talk to each other about their experiences and be able to say 'yes, I get that too!'"
"The group has gelled together really well. We get a lot done and we have fun doing it, there's always lots of laughs!"
The Vision Australia Melbourne North West team is taking expressions of interest for 2020. If this is something that interests you, please reach out to the Sunshine office on (03) 8378 1100 or email [email protected].
To find your nearest Quality Living Group, click here.