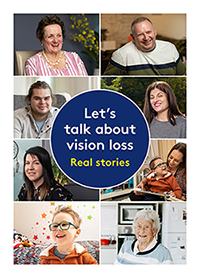 Are you unsure of the blind and low vision services on offer? We have the perfect resource for you.
Let's Talk About Vision Loss is a free audio and text resource featuring eight people who share their very personal stories of blindness or low vision, and the emotional, practical and financial services they've used.
This resource supports people with lived experience, carers and healthcare professionals who support patients who are blind or have low vision.
Order your free copy.