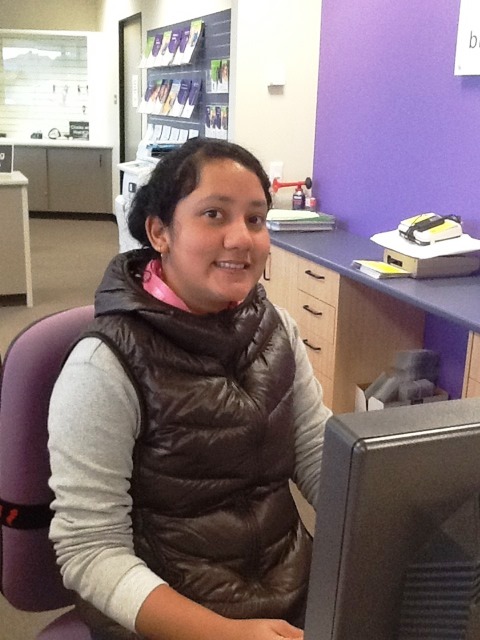 Jessica was looking for an opportunity to help others when she took up a volunteer administrative support role at our Dandenong Centre. She also jumped at the chance to participate in the Myer Gift Wrap program and has contributed significantly to its ongoing success. During her time with the program, Jessica has impressed Myer staff with her helpful and 'can-do' attitude, kept Vision Australia staff informed about the program and shared a gift wrapping tip that has since been adopted in gift wrap volunteer training.
Jessica's empathy with people who are blind or have low vision is evident in her approach to volunteering with Vision Australia, as she displays a great understanding of the challenges our clients regularly encounter. She took up volunteering as a way of participating meaningfully in her community and hasn't looked back. "It gives me great pleasure to volunteer for an organisation that supports and creates equal opportunity for people who are blind or have low vision so that they can live confidently and independently".
When asked what she likes most about volunteering, Jessica said "I love working with the staff and I enjoy what I do. The staff have been so supportive and welcoming. They are friendly and fun to work with. I have developed many new skills and my confidence has grown since I have been here".
The staff at Dandenong also enjoy working with Jessica. Administration Support Officer, Ann Marie Clarke, said she is pleased to have Jessica to work alongside. "Jessica is a wonderful help and has been keen to learn new things. She is really pleasant and easy to work with". Likewise, Coordinator of Volunteers at the Dandenong Centre, Andrea Glenister, said "Jessica takes a positive attitude into everything she does and it is indeed a great pleasure to work with her".
When she's not volunteering at Vision Australia, Jessica also volunteers at a play group. Her interests include home decorating and cooking, and she is always keen to try new recipes out on her husband of two years. "Most of the time my husband likes what I cook and I have had only a couple of kitchen mishaps. My husband likes to eat so he reaps the reward of my experimenting".
Vision Australia are certainly reaping the rewards of Jessica's can-do attitude and we are pleased to have such a positive and committed volunteer supporting our programs.
To find out more about Vision Australia volunteer opportunities please contact us at
volunteer@visionaustralia.org
.
Image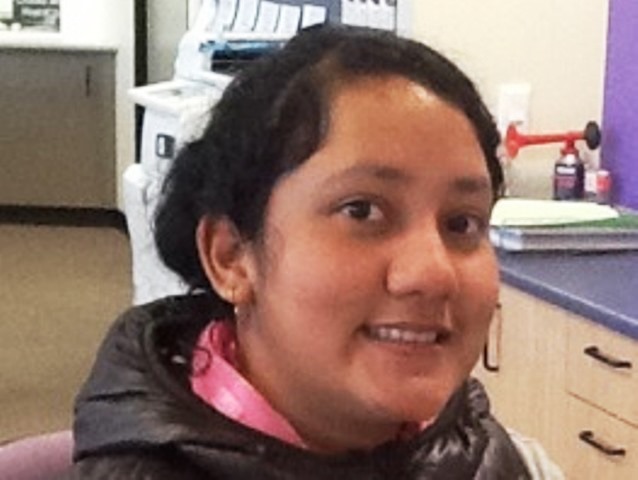 Summary
Meet Jessica Betreen: another of our wonderful volunteers with a can-do attitude.