28 April 2022
Blind AFL is hoping to foster a national program as it establishes clubs outside of its Victorian base.
It has just finished a Western Australian season pilot, featuring the West Coast Eagles and Fremantle Dockers clubs, with the latter winning.
Speaking to Talking Vision host Sam Colley, AFL disability and inclusion manager Tim Nield said the goal is to begin within the year.
"If we're sitting here this time next year, I'd love to say that each state and territory has run some form of programming to understand what the need is within those respective states and territories," he said.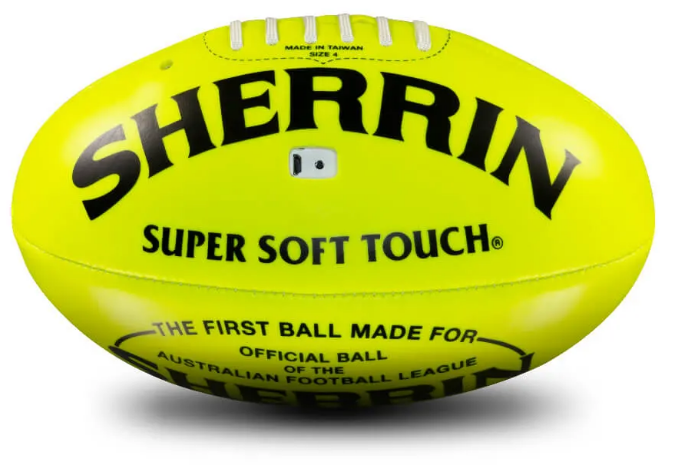 Photo: The hi-contrast, yellow Sherrin used for Blind AFL.
After years in development, the newly designed and certified Blind AFL Sherrin has been launched and is available for purchase to foster the at home thirst for backyard footy.
The "vision impaired football" is $99 and includes an electronic beeper, and is high contrast yellow to help players who have low vision.
The ball has now been supplied to all states and territories, Tim said.
"That's been a big piece of the jigsaw because obviously we didn't have enough footies or had the confidence that it was good to go out," Tim said.
The game is also looking to hire coaches and umpires for the AFL Blind seasons across Australia, with enquiries welcome to Disability AFL Support.
Listen to the full interview in the player below:
Talking Vision is a weekly discussion of issues relating to blindness and low vision.
It includes stories of inspiration and achievement and information on services for the community.
Tell us your story by emailing [email protected]