24 November 2021
Thanks to the support of Vision Australia's Employment Services, Campbelltown's Martin Virgara has realised his dream of opening his own counselling service.
Legally blind, Martin holds a Diploma in Counselling and had been a youth worker for the past 10 years before he opened Caring Conversations Counselling in early 2021.
Martin had long wanted to put his ideas and personal values into practice and after speaking with his Vision Australia employment consultant, he felt confident in taking on the challenge of starting his own business.
Sydney's extended COVID-19 restrictions also meant Martin had to overcome the challenge of learning how to provide counselling services via telehealth.
"Apart from the challenges that every business owner has to deal with, learning how to use new technology and different forms of communication has been a challenge for me," Martin explained.
Despite the numerous challenges, Martin opened Caring Conversations Counselling in March and has been providing a valuable service to people across Sydney in the months since.
"At Caring Conversations, we offer a warm, empathetic, collaborative approach to therapy. We aim to empower the client's emotional wellbeing, increase their quality of life and cope with the difficulties that we all face at some point in our lives."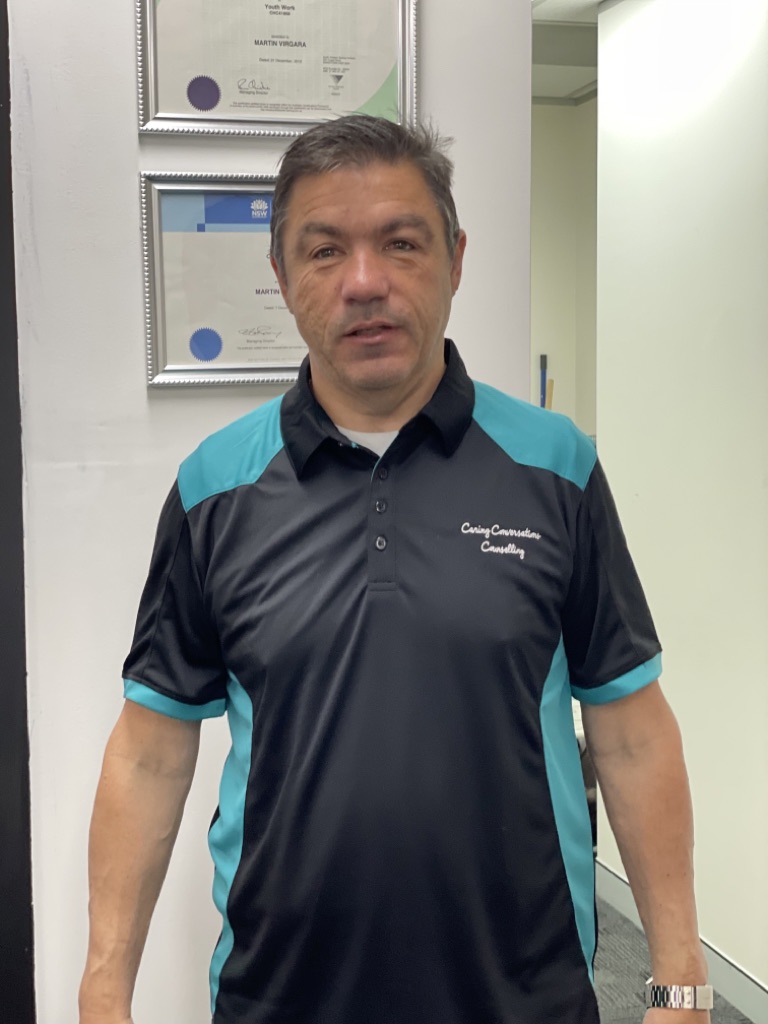 Caring Conversations Counselling provides support to all people, but Martin said he has a particular interest in helping those who have a disability.
Caring Conversations Counselling has also provided employment to another person who has low vision, with Martin's receptionist also a Vision Australia Employment Services client.
While the experience of opening his own business was a little overwhelming, Martin said the support of the Vision Australia helped him stay on track.  
"When you are chasing your dreams, you are likely to trip and fall. What you need to remember is to look up, get up and never give up."
If you are blind or have low vision and are looking to start your own business, or join the workforce, contact the Vision Australia Employment Team on 1300 84 74 66 or email info@visionaustralia.org. 
Want to learn more about Martin's business? Head to www.caringconversations.com.au