22 October 2021
In a history-making moment, the Vision Australia Library has added an LGBTQ+ exclusive content magazine to its catalogue for the first time ever.
The monthly UK magazine, Gay Times, focuses on contemporary LGBTQ+ life, culture, music, fashion, activism and community.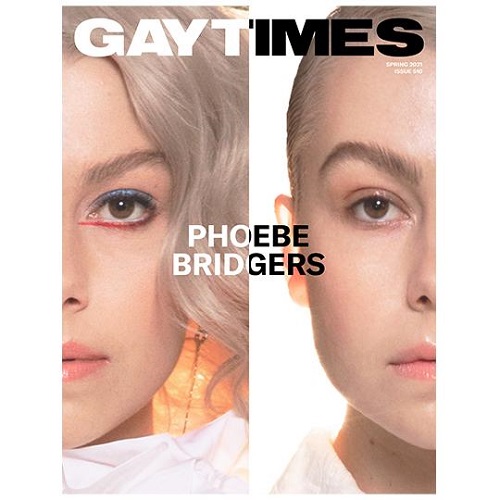 Caption: The cover of a recent edition of Gay Times, featuring musician Phoebe Bridgers.
Sarah Bloedorn, Vision Australia Library acting manager said the Library is thrilled to have Gay Times in its catalogue, as it heralds a positive step toward true inclusivity.
"Our library members are from diverse communities and we're proud to reflect this diversity in our catalogue. Ensuring access to a wide range of educational and recreational reading is a critical way of achieving inclusivity," Sarah said.
"We will keep actively seeking to add other LGBTQ+ magazines to our catalogue, particularly those published in Australia."
Gay Times is available in Daisy Audio (synthetic), eBraille and Daisy Text
LGBTQ+ content in the Vision Australia Library
The Vision Australia Library has range of LGBTQ+ content in its book catalogue.
Growing Up Queer In Australia: Edited by Benjamin Law 
Voices from across the spectrum of LGBTIQA+ identity. Available in DAISY
Ghost Wife by Michelle Dicinoski
A funny, heart-warming and brave memoir. Available in DAISY
Call Me By Your Name by André Aciman
The story of a sudden and powerful romance that blossoms between an adolescent boy and a summer guest at the Italian Riviera. Available in DAISY
Oranges are Not the Only Fruit by Jeanette Winterson
A coming-of-age story about a lesbian girl growing up in an English Pentecostal community. Available in DAISY
Holding the Man by Timothy Conigrave
A memoir of a 15 year love affair. Available in DAISY
Don't see a title you love here? The Vision Australia Library will be promoting new content over the coming months through newsletters, social media and through its radio program Hear This.
Not a member of the Vision Australia Library? Membership is free and available to anyone with a print disability. Find out more at the Vision Australia Library webpage or call 1300 654 656.