10 September 2020
Thousands of people with poor eyesight will benefit from the extension of a NSW Government program providing free glasses and vision aids to disadvantaged people.
Minister for Families, Communities and Disability Services Gareth Ward said Vision Australia, a leading provider of blindness and low vision services, has been awarded the contract to deliver the NSW Spectacles Program for the next five years.
"For almost three decades the Spectacles Program has provided access to free optical aids for vulnerable people, helping them reach their full potential and avoid preventable health problems," Mr Ward said.
"This program breaks down barriers and creates opportunities, helping students to continue their education and assisting adults to participate in the community and live independently."
Minister Ward, who is legally blind and the first Minister for Disability Services to have lived experience, thanked Vision Australia for their work and strong advocacy for people who are blind or vision impaired.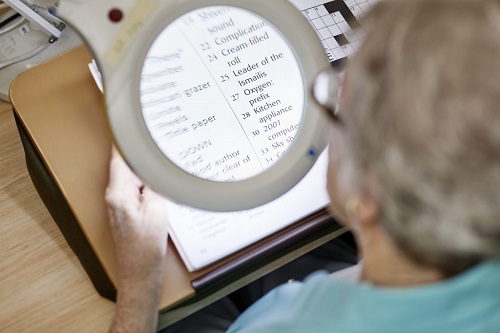 Caption: The NSW Spectacles Program helps eligible people access free optical aids.
Vision Australia CEO Ron Hooton said the not-for-profit organisation is delighted to continue delivering the Spectacles Program.
"Vision Australia's mission is to support people who are blind or have low vision to live the life they choose," Mr Hooton said.
"The Spectacles Program means that that thousands of people each year across New South Wales can access optical aids they may otherwise not be able to and Vision Australia is proud to play a part in that.
Last year alone the program provided more than 55,000 pairs of glasses to more than 39,000 people across NSW.
To make sure those with the greatest needs have access to vision aids through the program, a number of targeted eligibility criteria are applied.
Eligible recipients may include seniors, children, people experiencing homelessness, those living in rural and remote areas, people with disability and Aboriginal and multicultural communities.
More information about the NSW Spectacles Program is available online.