08 July 2020
The annual Vision Australia Artwork Calendar Competition is a chance for people who are blind or have low vision to submit their artwork for consideration to feature in Vision Australia's 2021 calendars and diaries.
This year's competition was unfortunately delayed, but all entries were of exceptional quality which made the task of selecting this year's winners a difficult one.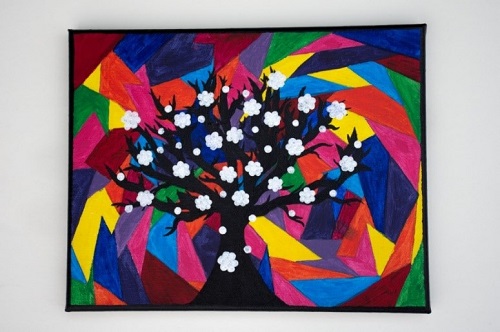 Caption: A New Beginning, by Jennaveve Mulherin-Ogden
Congratulations to the following selected winners whose artwork will feature in the 2021 artwork calendar and diary.
As well as featuring in the calendar for next year, the artists each receive a gift card in recognition of their win. Thank you to all entrants.
Tom Kennedy, NSW
Anette Hocking, QLD
Micah Cheung, VIC
Zelma Willard-Turton, NSW
Lydia Jane Zhang, QLD
Angela Morrissey, VIC
Dudley Kelso , NSW
Jennaveve Mulherin-Ogden, NSW
Sue-Ann Hanson, QLD
Sophie Weaver, NSW
Christopher Rogers, VIC
Sandra Guillemin, VIC
Lynne Wastell, NT
Jennifer Jill Phillips, TAS
Anne Benz, NSW
2021 calendars and diaries will be available to purchase later this year online at shop.visionaustralia.org.