05 December 2019
International Volunteer Day (IVD), mandated by the UN General Assembly, is held each year on December and is an opportunity for us all to say a big thank you to our volunteers.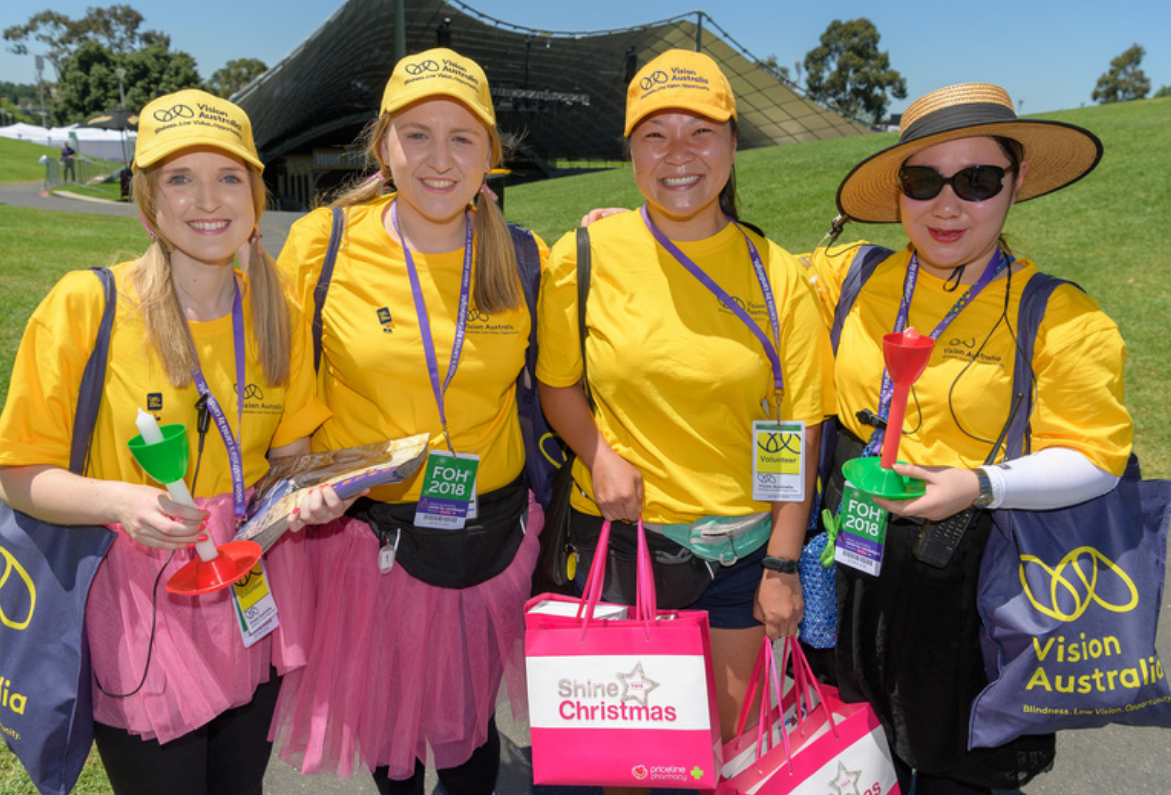 PD: Four volunteers from Carols by Candlelight stand at the Sidney Myer Music Bowl holding gift bags and smiling

Volunteers at Vision Australia take on a diverse number of roles, from group and individual client support such as driving, recreation activities, day program support and digital mentoring, to puppy caring, administration, radio, library, fundraising and events, just to name a few!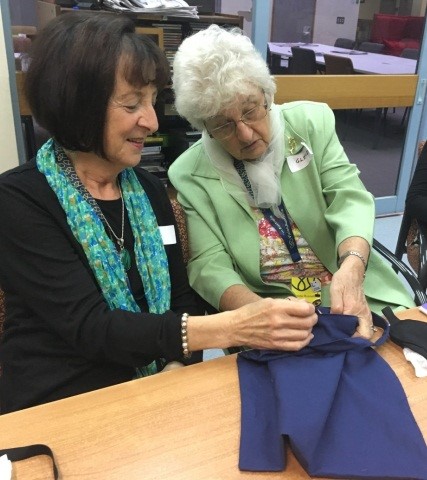 PD: One of our volunteers helps a client by describing a piece of clothing.

The UN are marking IVD 2019 with the theme "Volunteer for an inclusive future", highlighting Sustainable Development Goal 10 and the pursuit of equality – including inclusion – through volunteerism.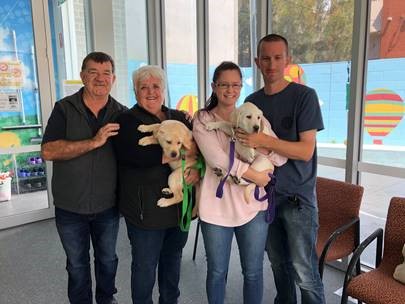 PD: Four of our puppy carers hold two young Golden Labrador pups at our Puppy Centre.

The UN highlights the fact that volunteering provides opportunities for people, particularly those often excluded, to concretely impact their own lives and play a constructive role in their communities by volunteering their time and skills. Through volunteerism, communities around the world often experience strengthened solidarity and inclusion.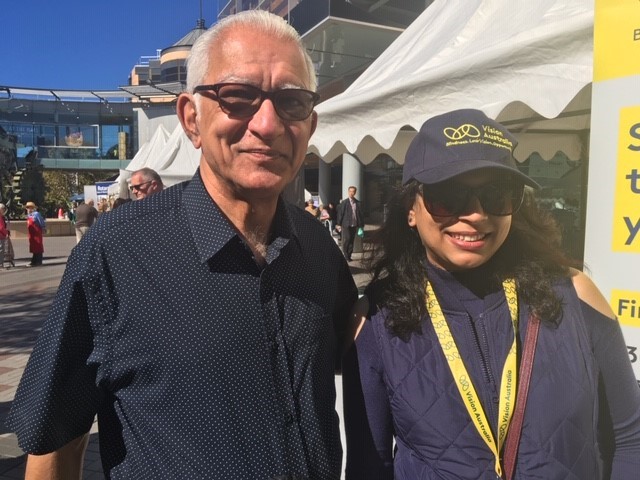 PD: Two volunteers stand smiling at the camera.

So this International Volunteer Day, we wanted to take a moment to thank the amazing volunteers who support us and make our services possible!
Interested in volunteering at Vision Australia? Find out more here.