Details
Date 29 Jun 2022
Time 12:30 PM
Overview
Overview
On the last Wednesday of each month, the Vision Store hosts a live webinar with David Woodbridge. Presenting interesting and informative topics focusing on a range of aids, assistive technology and mainstream technology that can assist people who are blind, or have low vision.
Register for the Vision Store webinar: Tips for using your computer efficiently and effectively.
In this webinar, David presents handy tips to get the most out of mobile and desktop operating systems, and will highlight some great accessibility features that make using smart phones, tablets and computers easy to use and intuitive.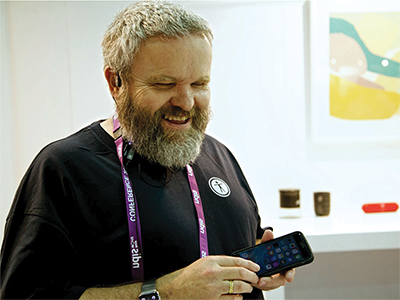 Presenters David Woodbridge, Tony Wu.
Wednesday 29 June 2022, 12.30pm - 1.30pm AETD