General Manager NSW and ACT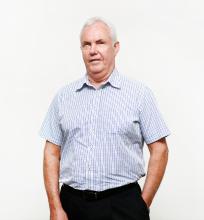 After becoming totally blind at 18 as a result of two separate incidents, Michael's first connection with Vision Australia, then known as the Royal Blind Society of NSW, was as a client.
Michael is responsible for delivering services to clients in NSW and the ACT, the national information and library service, alternate format production service and the national contact centre.
In the past, Michael served as National President of Blind Citizens Australia for seven years and has held senior roles on bodies which have provided advice to Government and the corporate sector on issues related to vision impairment.
Michael is a specialist on accessible information and materials (braille, large print, human and synthetic audio, e-text), accessible voting and elections, audio description, client services including adaptive technology and policies related to blindness matters.