BCom, LLB, Chair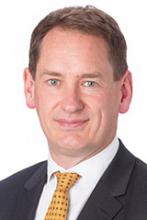 Andrew balances his formal and informal duties as Chair with his practice in the mediation of commercial legal disputes as well as teaching at the Melbourne Law School.
Andrew's previous investment banking and commercial banking careers have given him insights into business management and strategy which have become increasingly relevant in the changing funding environment in which Vision Australia operates. His time on the Board of Action for Blind People, a major UK service provider, has given him useful understanding of the broader sector. Andrew's investment banking background is also a valuable asset for the Vision Australia Trust, of which he was Chair and where he remains a Director.
Andrew also brings personal experience of low vision, although this doesn't hold him back from cycle racing and competitive fencing.
First appointed to the Board in August 2011.